Running MAME (arcade) games on the SNES Classic Mini can be a little tricky. This tutorial will show you how to add and play MAME games on your SNES Classic Mini. Please note that not every game will run correctly or at all.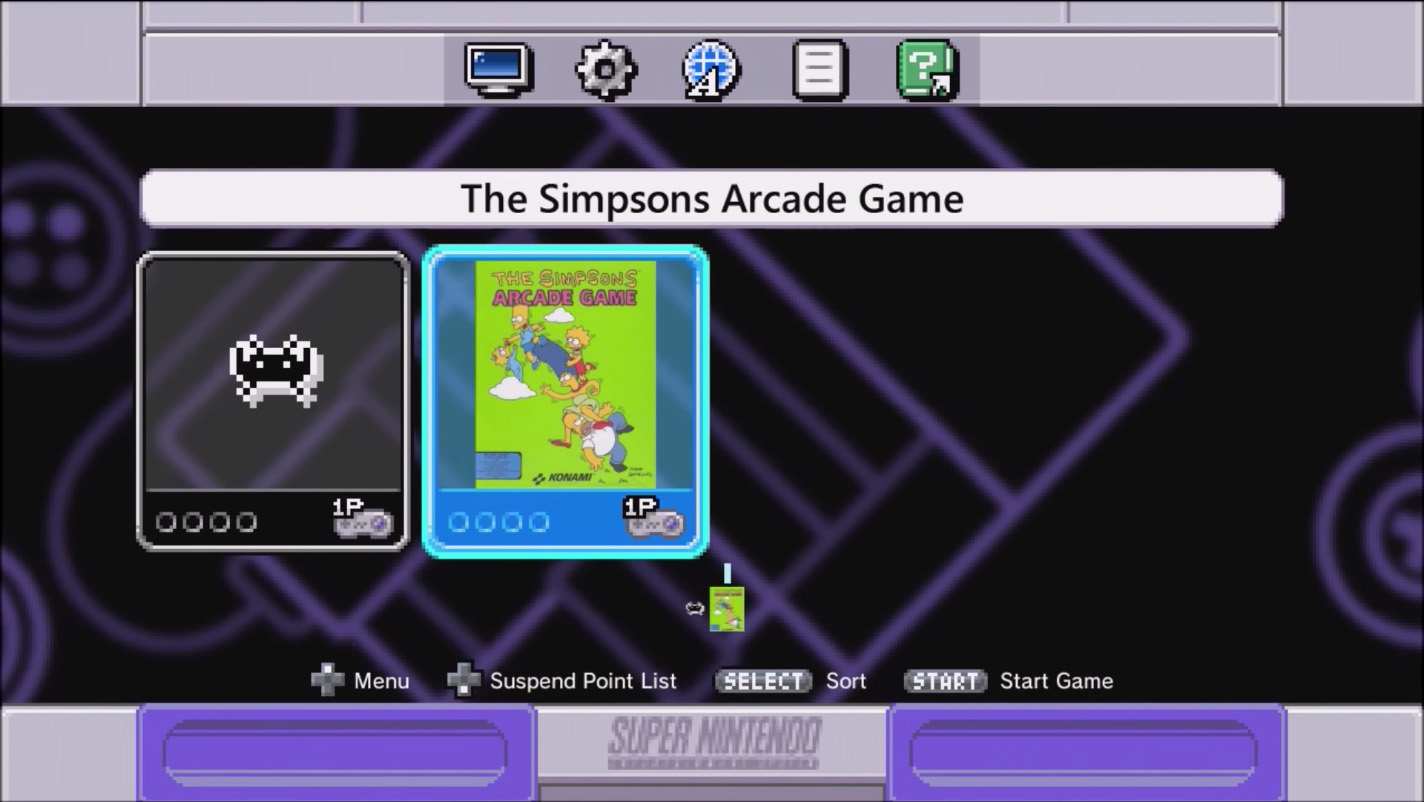 How-to Play MAME Games on Your SNES Classic Mini
1. Download the KMFDManic modules pack here (KMFDManic-NESC-SNESC-Cores.##-##-##.7z) to your computer (you do not need to extract it).

2. Run hakchi2 and drag and drop the KFMDManic file into hakchi2.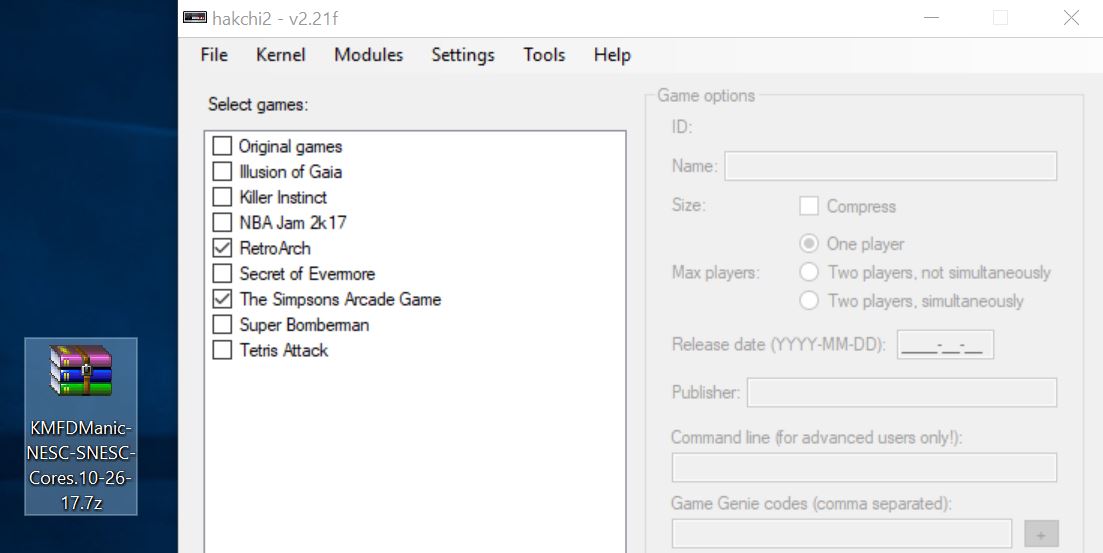 3. Check _km_mame2003 and _km_retroarch (if you haven't already installed RetroArch) and press OK. Connect your SNES Classic and follow the instructions on the hakchi2 screen.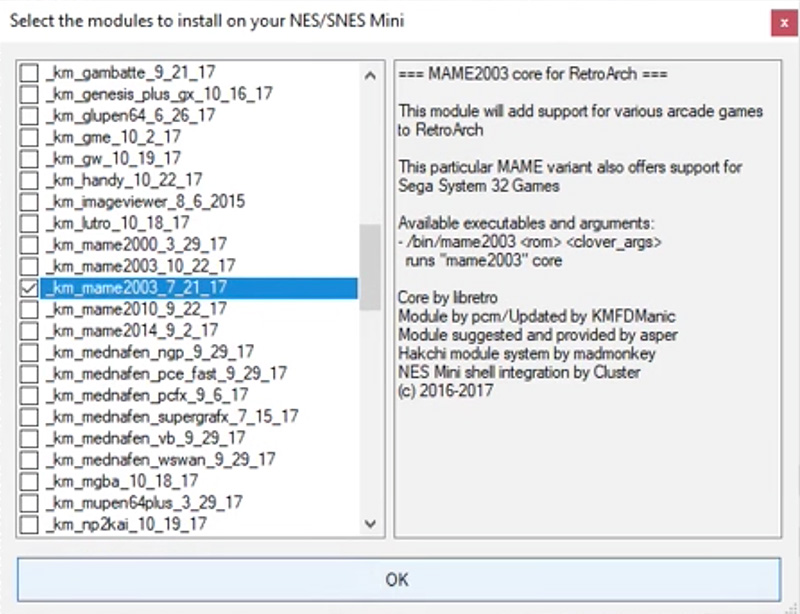 4. Now hit Add more games and add your MAME ROM (it should be a .zip file). Press Import as archive.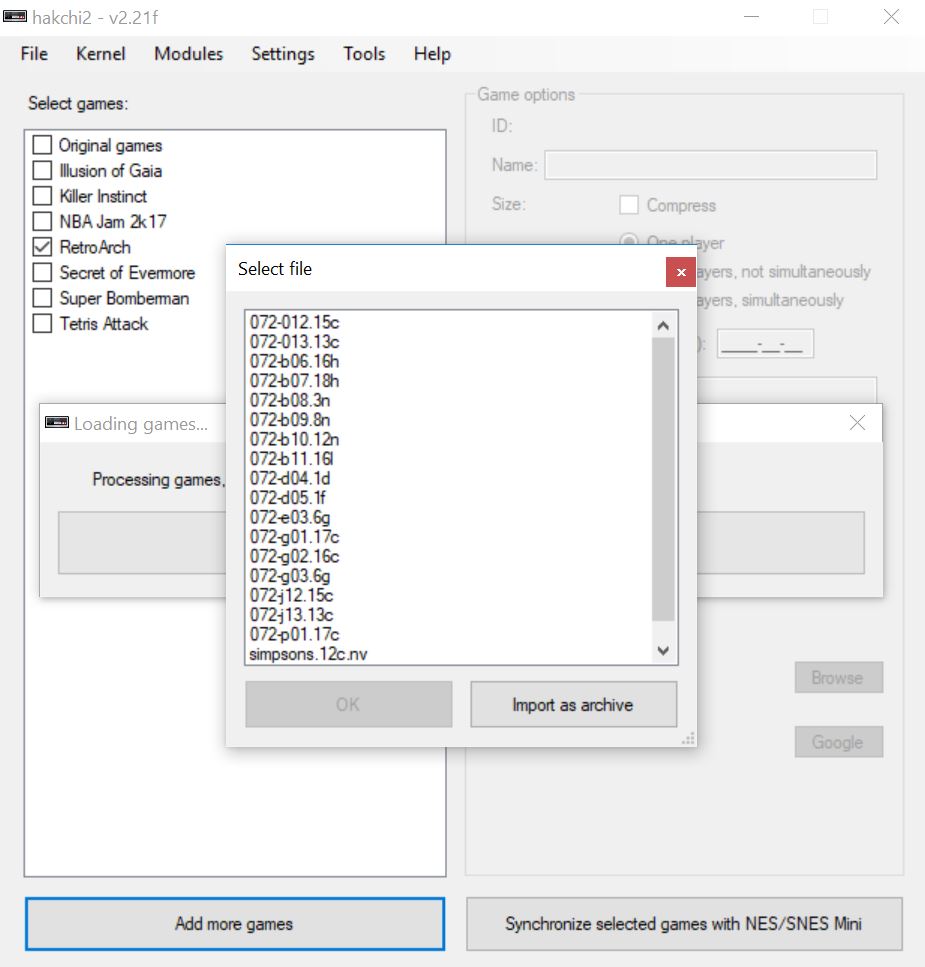 5. [Optional] Highlight the game and rename it and add a box art.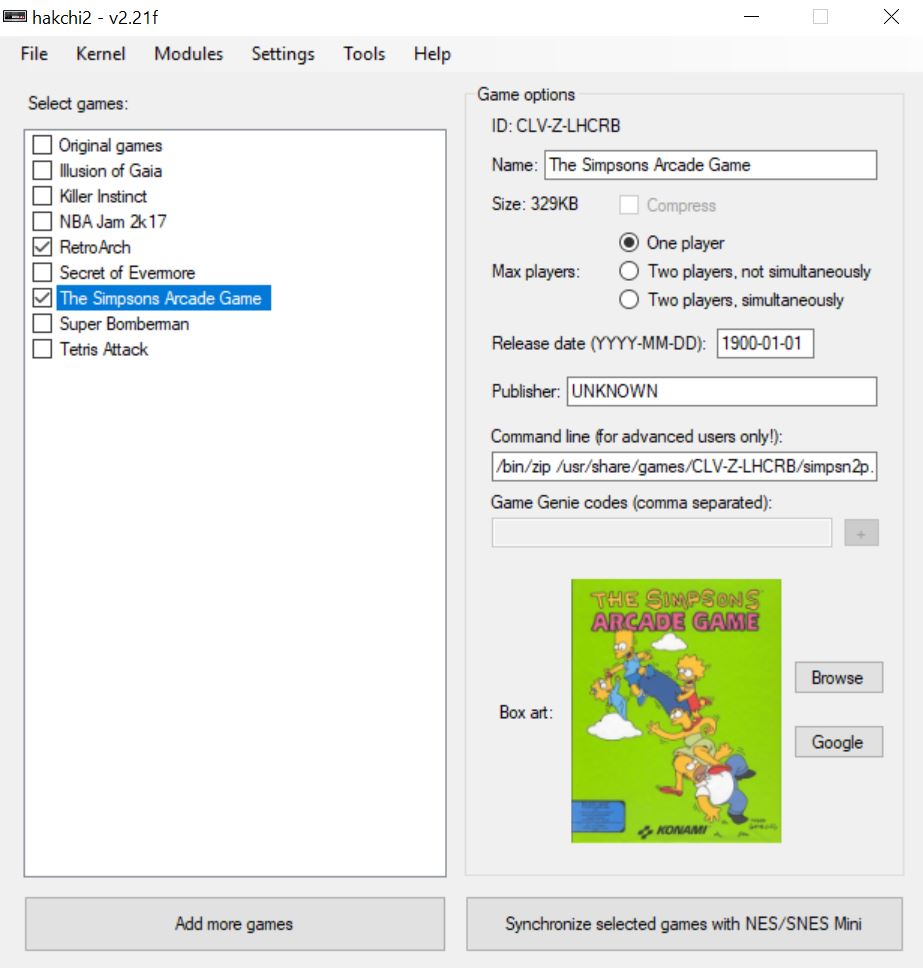 6. Now you will need to edit the Command line. The command line should look something like this:
"/bin/zip /user/share/games/...."
We will be replacing "zip" with the "mame2003". This tell the system to run the game using the mame2003 core.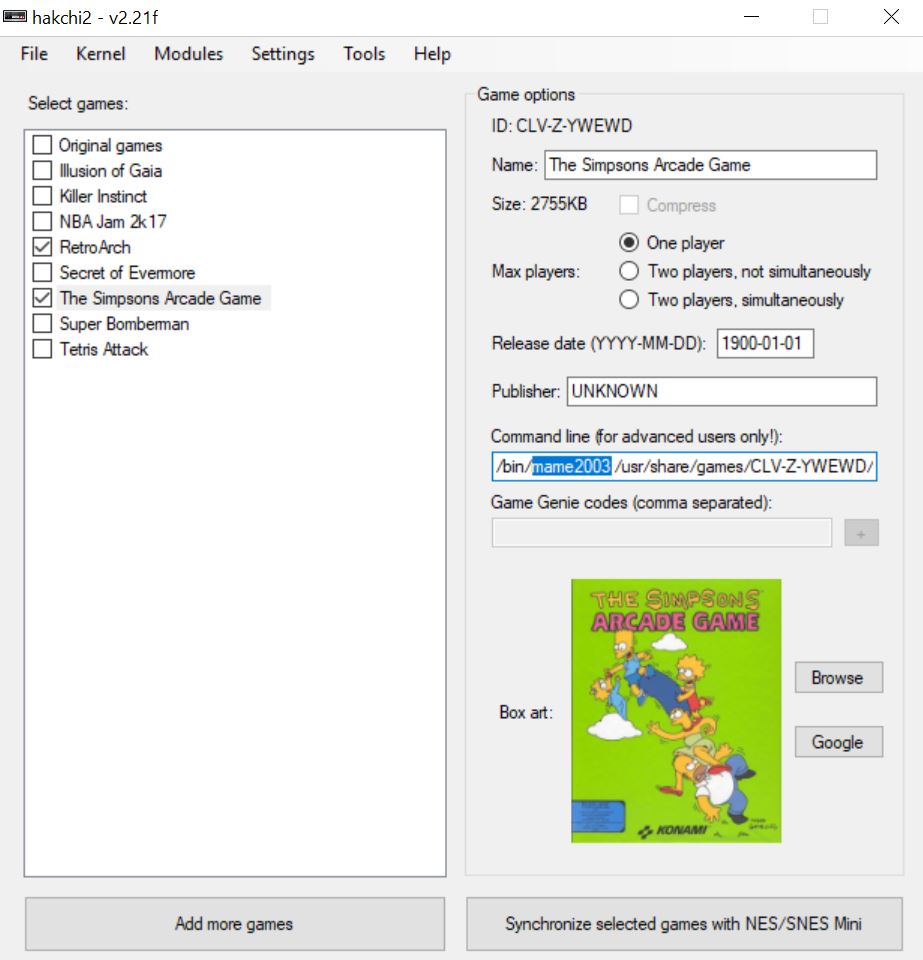 7. Press Synchronize selected games with NES/SNES Mini and follow the instructions on the screen.
Additional notes: MAME games can be tricky to get working. Mame2003 seems to work the best out of all the available MAME modules but you can try running the game using another module like _fbalpha2012 (replace zip with fba in step 6) or _km_mame2010 (replace zip with mame2010 in step 6) to see if it will run the game.
---
If you have any questions please let us know in the comments field.