Learn how to play NES games on your SNES Classic Mini. This tutorial will show you how to import NES ROMs and run them on your SNES Classic console.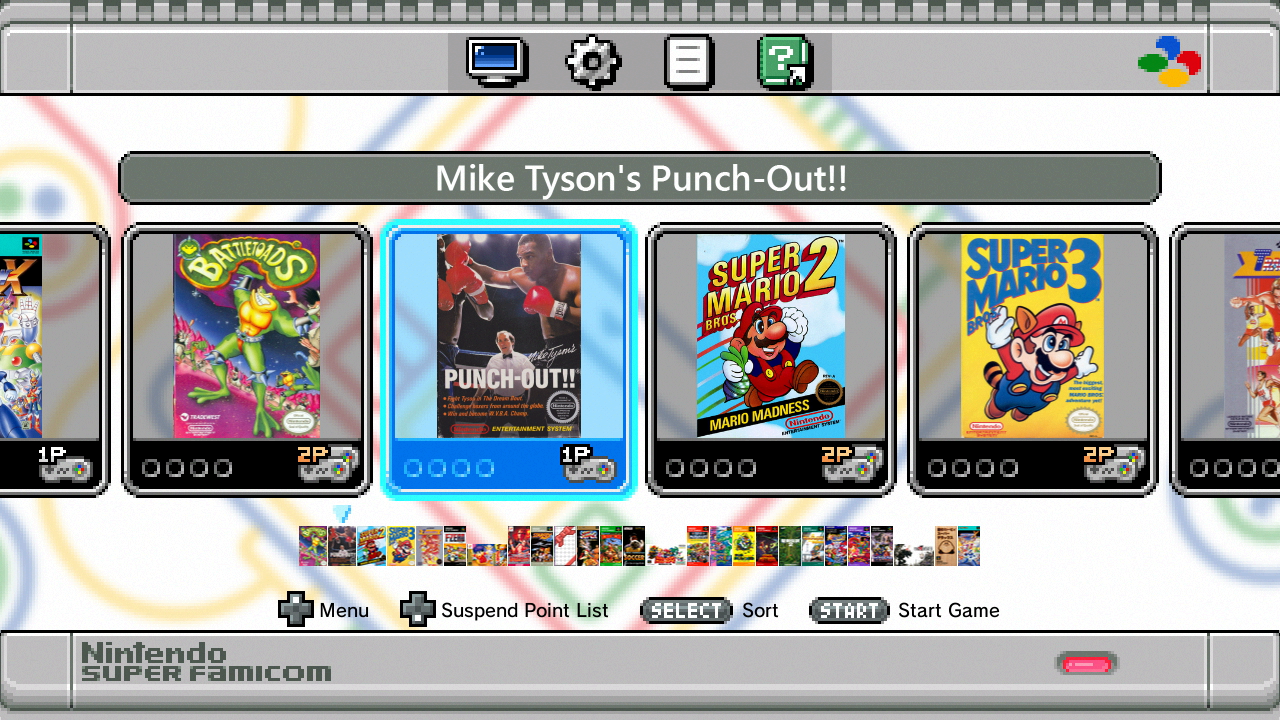 How-to Play NES Games on your SNES Classic Mini
(If you have already installed hakchi2 to your console, skip to step #5.)
1. Download hakchi2 CE (hakchi2_CE_#.#.#.zip) and extract it to your computer.

2. Run hakchi.exe.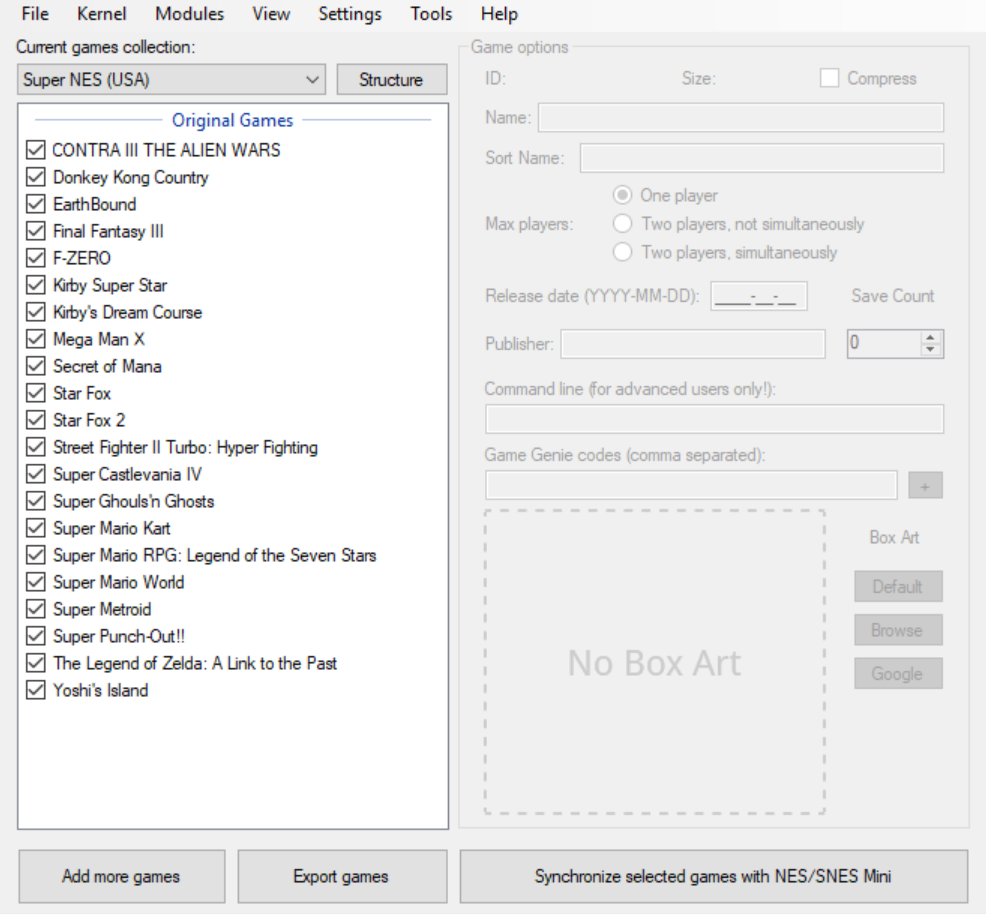 3. Go to Kernel > Install / Repair and hit Yes.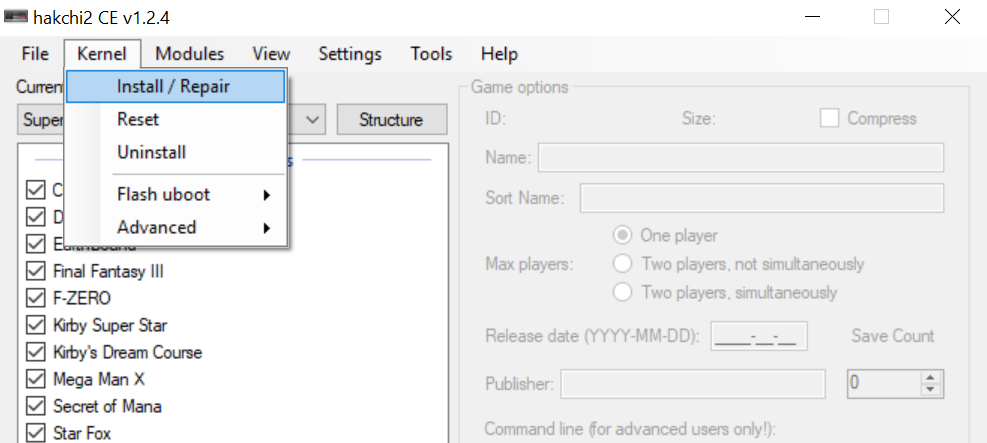 4. Now follow the steps on the screen - connect your console to your computer, hold down the reset button and turn it on, and then release the reset button after a few seconds. You will also need to Install driver if this is your first time.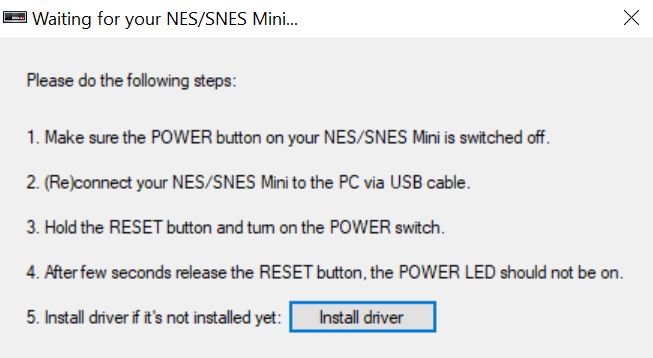 5. Go to Modules > Hakchi Mod store.

6. Go to the Retroarch tab, select RetroArch Neo #.#.#, and hit Download and Install Module.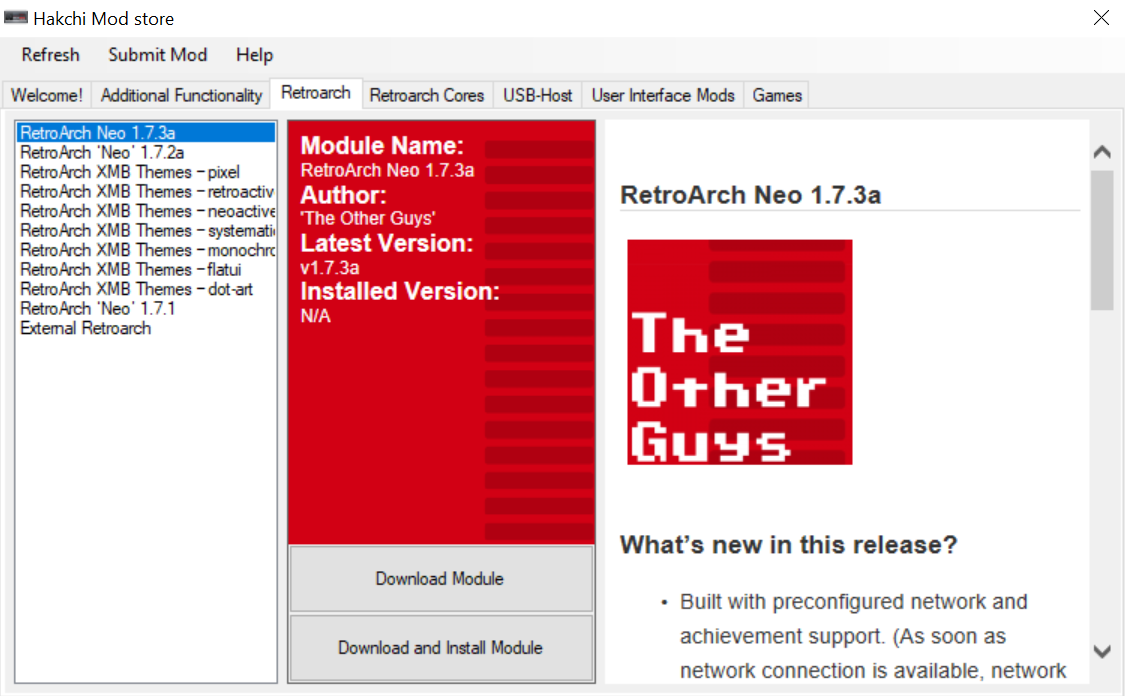 7. Follow the instructions on the screen and prepare your console if prompted.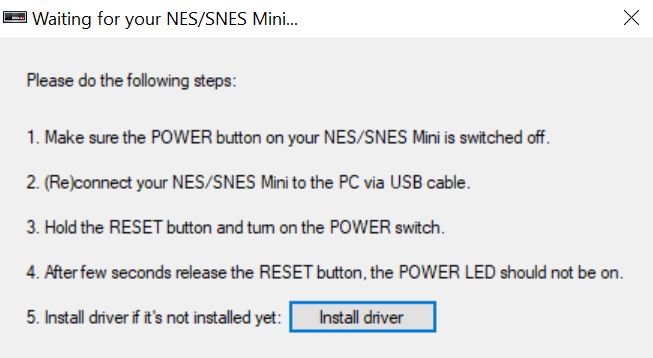 8. Exit the Hakchi Mod store and hit Add more games to add the ROMs files (you can add multiple files at once and you do not need to unzip the ROM file). If prompted to patch a game, hit Yes.

9. [Optional] Highlight the games, right-click, and select Download box art for selected games OR you can manually select each game and add your own box art by hitting Browse in the bottom right corner.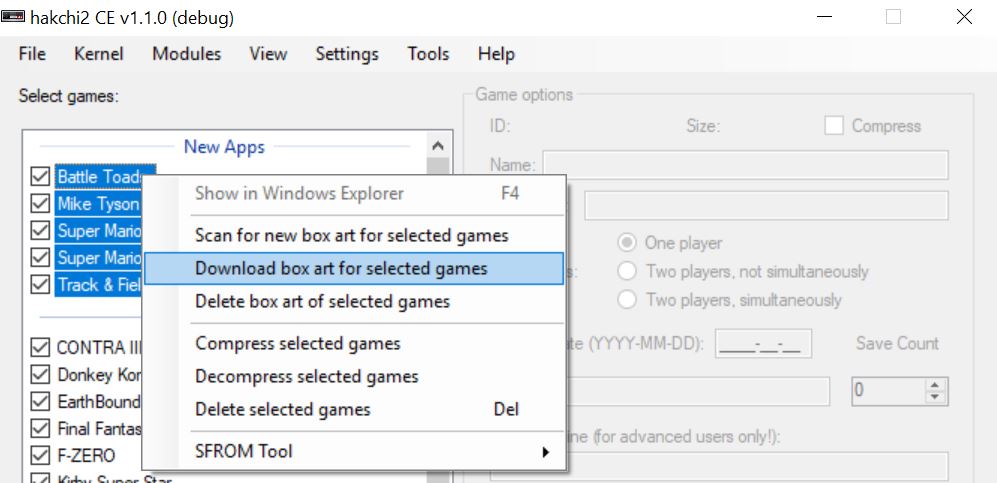 10. Hit Synchronize selected games with NES/SNES Mini.

11. After the process is complete, the games will be available on your SNES Classic Mini.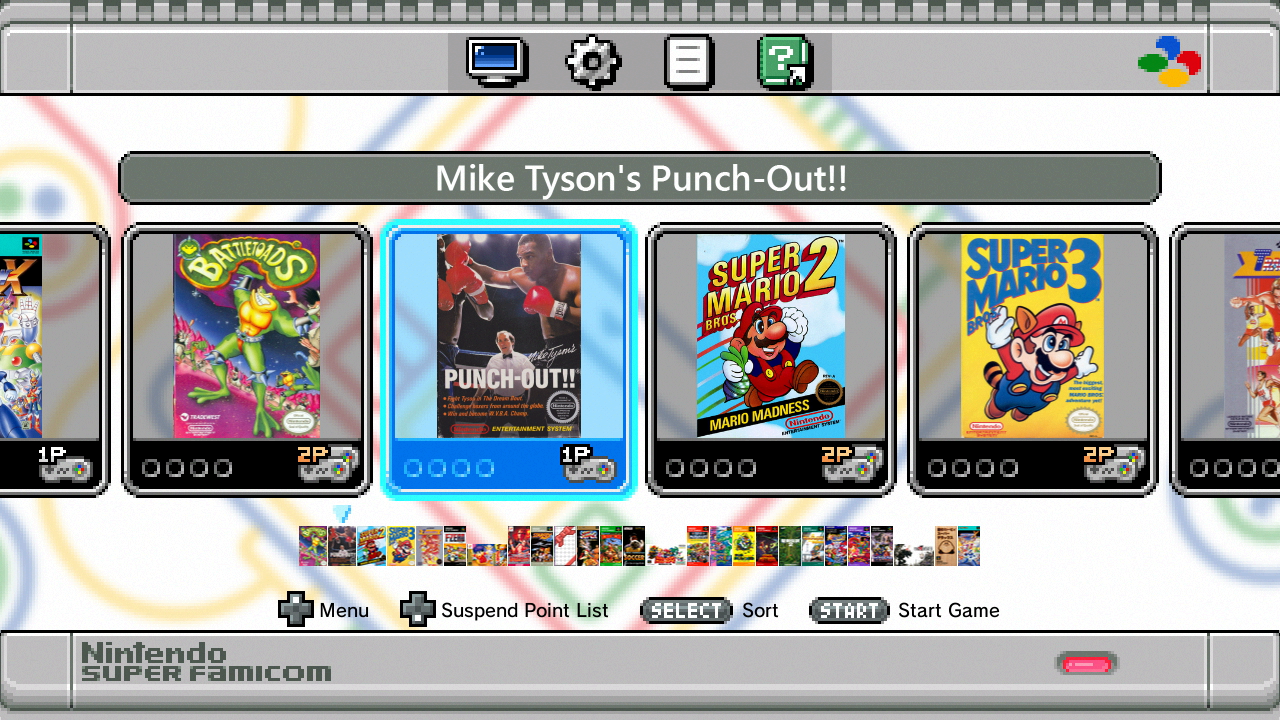 To activate the Retroarch menu, press Start + Select. You can configure your controls here or quit RetroArch to return to the home screen.