If you hacked your SNES Classic Mini and added more SNES games to it, you may have noticed that some of the games do not run correctly or at all. Some games may crash, have graphical glitches, or sound issues. RetroArch fixes this problem and will run all SNES ROMs correctly. This tutorial will show you how setup hakchi2 to run problematic SNES games through RetroArch on the SNES Classic Mini.
Here is a list of games that work and do not work on the SNES Classic with the default emulator (Canoe).
This tutorial is the same and works for both the SNES Classic Mini and NES Classic Mini.
How-to Run SNES ROMs Through RetroArch on Your SNES Classic
Before we get started, you will need to install RetroArch on your SNES Classic (if you haven't, read our tutorial here). Make sure you have installed the "retroarch" and "snes9x2010" modules.
1. Run hakchi2.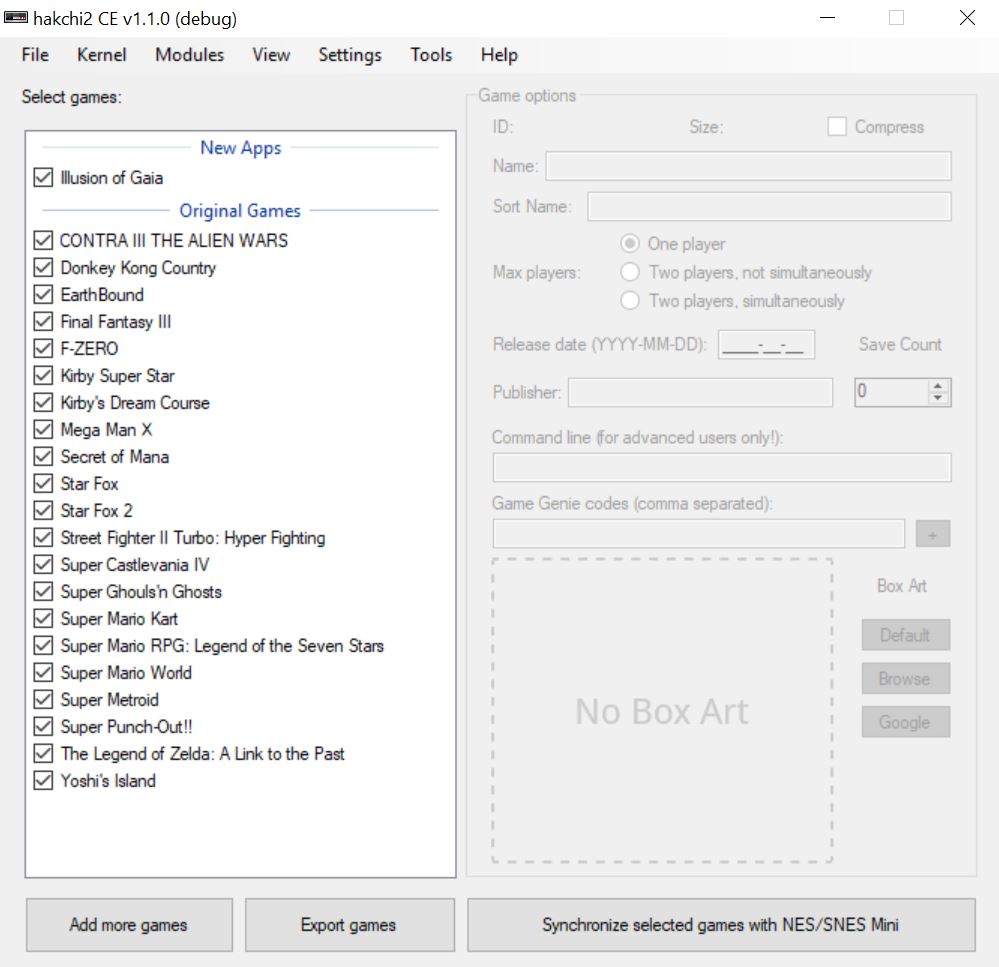 2. Select the game you want to run through RetroArch and add " --retroarch" to the end of the command line (make sure you include the space before the two dashes). This line instructs the system to run the game through RetroArch instead of the default emulator.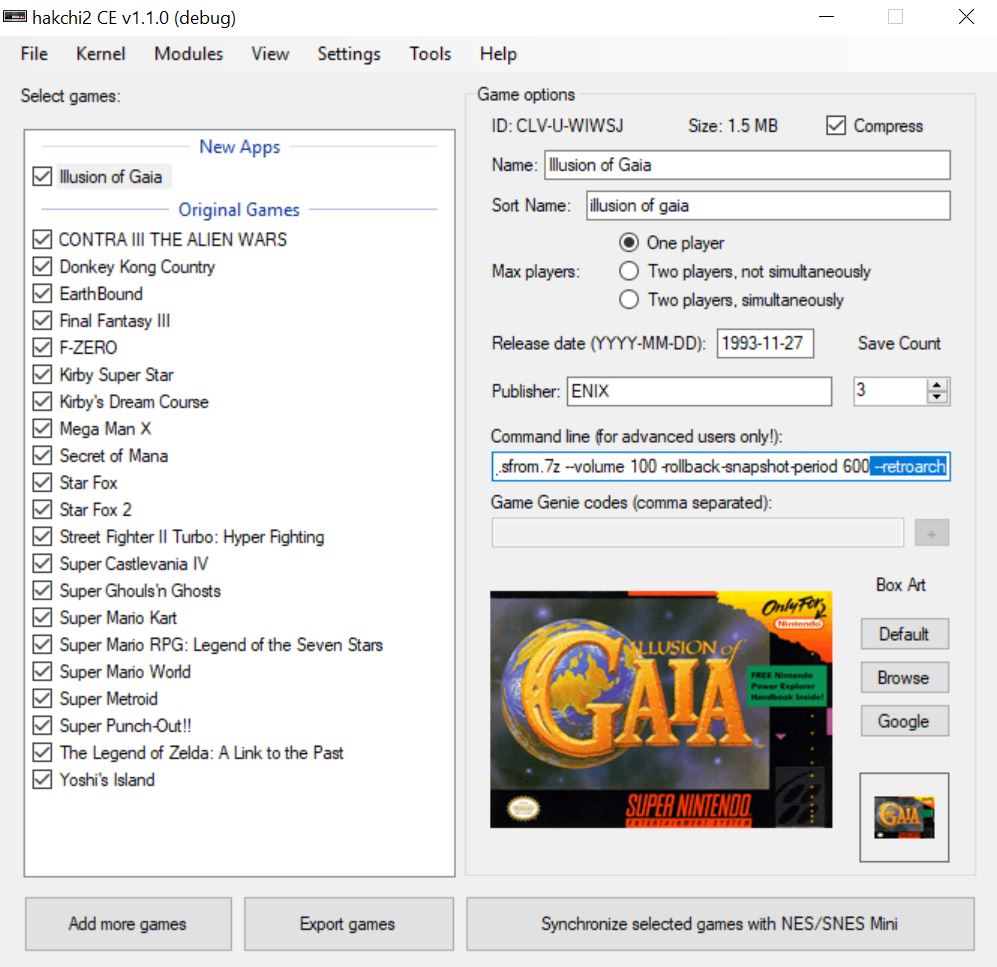 3. Now press Synchronize selected games with NES/SNES Mini.

---
If you have any questions please let us know in the comments field.