The SNES Classic Mini comes with 21 stock games. Learn how to easily add more SNES games to your SNES Classic using hakchi2 with our easy to follow guide. The 21 preinstalled games and system data uses about 250mb out of the 512mb of flash storage available; leaving you with over 250mb of storage to add more games. This tutorial will show you how import and run SNES ROMs on your SNES Classic.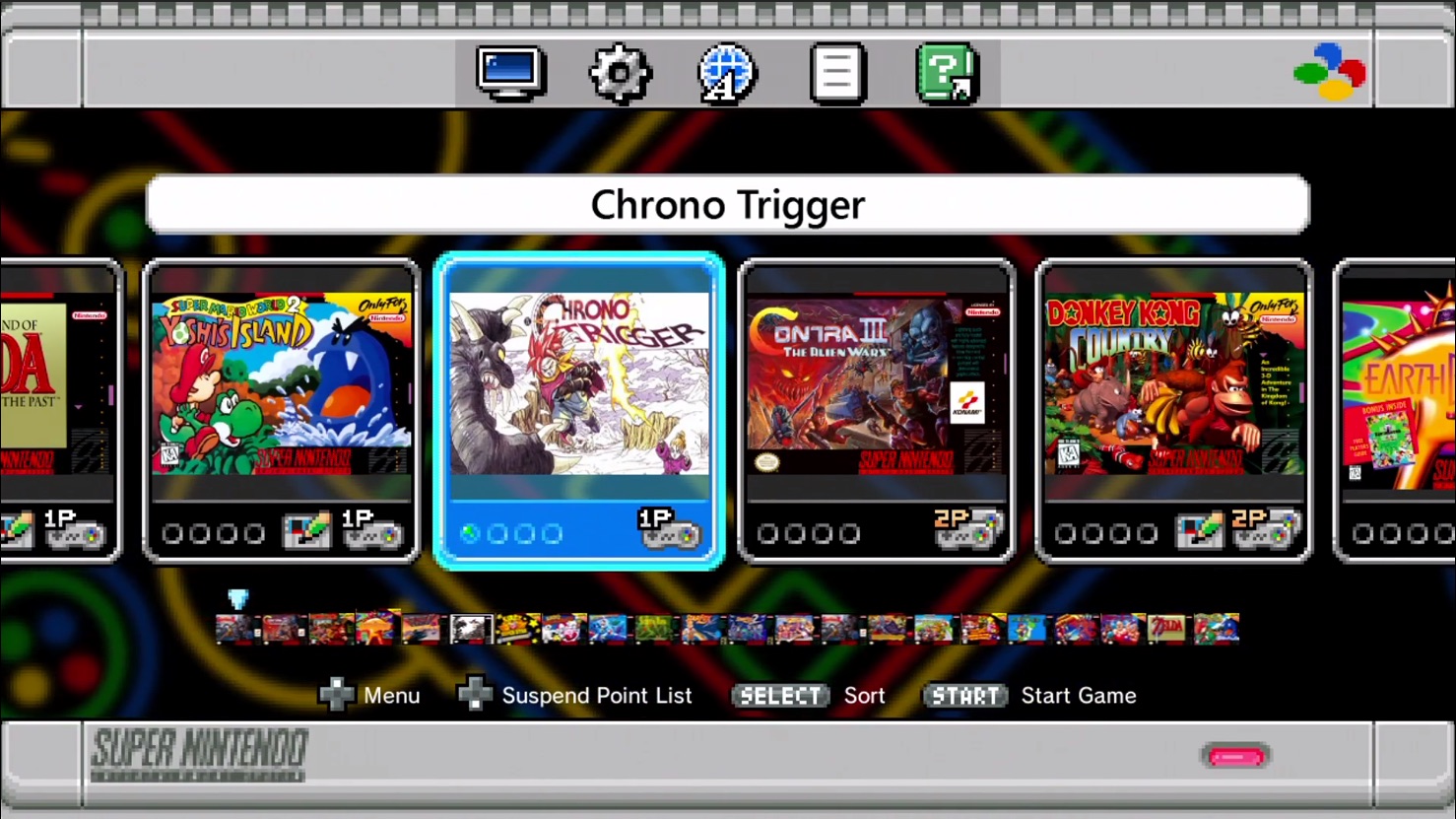 We will be using hakchi2 CE to sideload more games to the console. The updated tool is super simple to use compared to our older tutorial found here.
If you are interested in playing games from other consoles (like Nintendo, Game Boy, Sega Genesis, and more), you will need to install RetroArch.
Before we begin:
This tutorial uses a computer running Windows. If you are using a Mac, follow our guide here before you begin. This tutorial is the same and works for both the SNES Classic Mini and NES Classic Mini.
---
How-to Add More SNES Games to Your SNES Classic
We will be using hakchi2 CE. Before we begin, this tutorial assumes you are using a fresh, unmodified SNES Classic. If you already have a version of hakchi2 installed, please uninstall following this tutorial here.
Now let's get started.
1. Download hakchi2 CE (hakchi2-CE-#.#.#-release.zip) and extract it to your computer.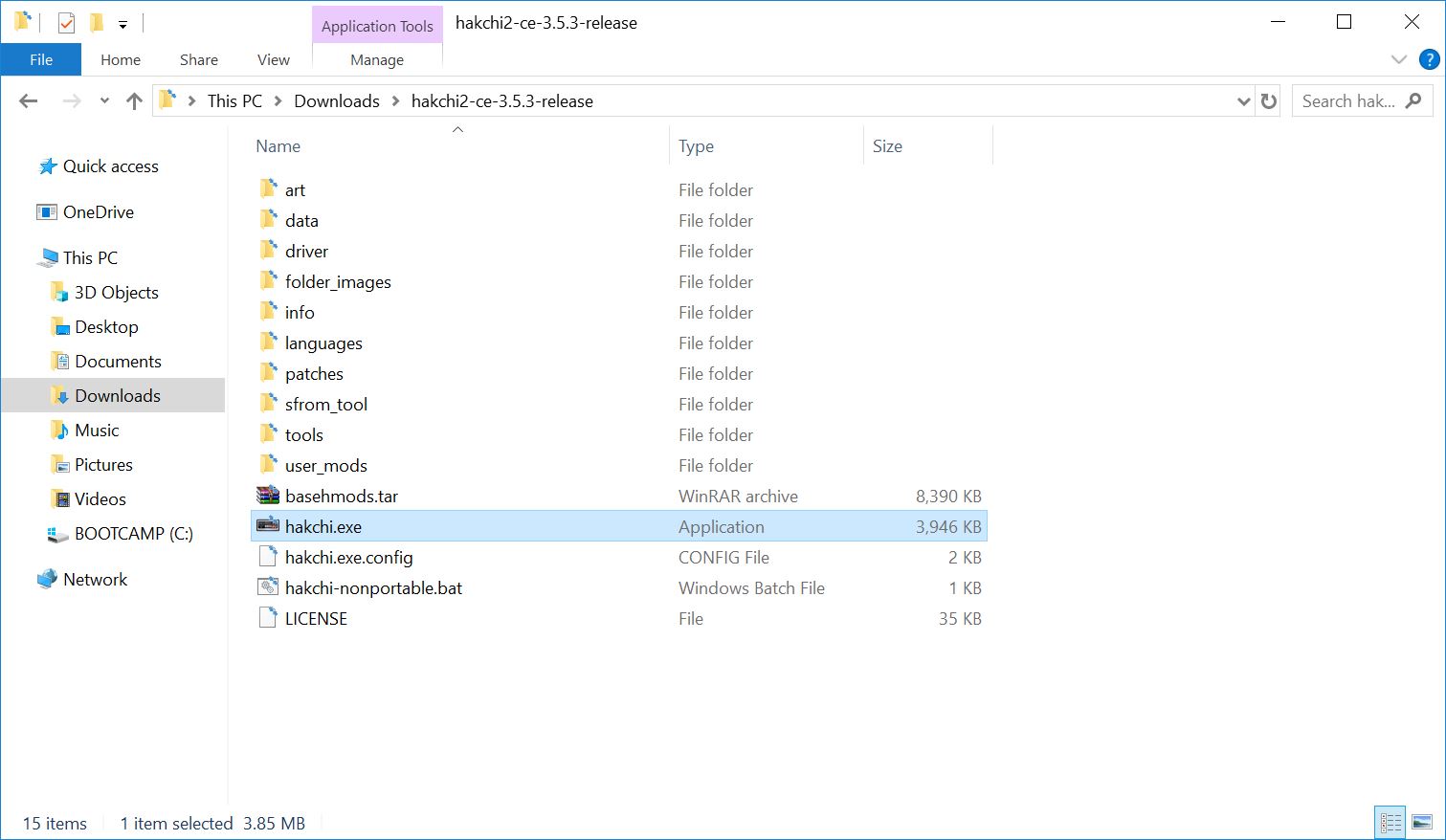 2. Run hakchi.exe.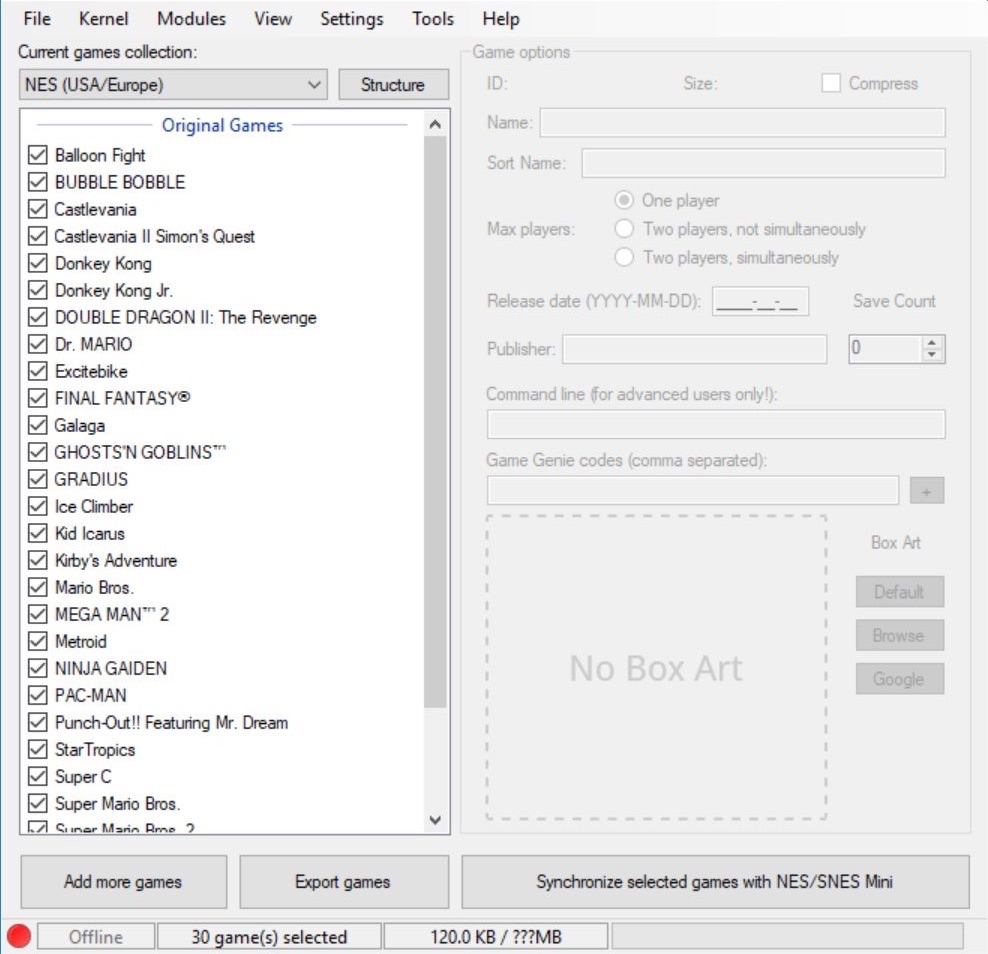 3. Go to Kernel > Install / Repair and hit Yes.

4. If this is your first time, you will be prompted to install drivers. You will only need to do this once. Now follow the steps on the screen - connect your console to your computer, hold the reset button and turn on the power switch, and then release the reset button after a few seconds.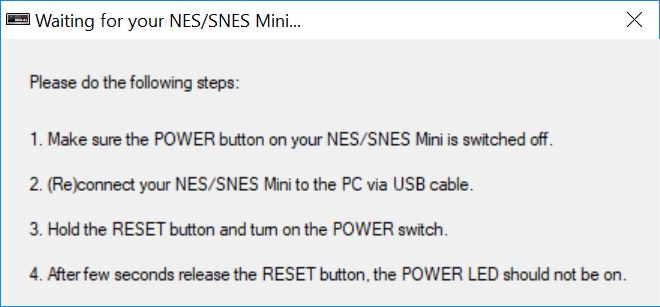 5. Press Add more games and add the ROMs that you want to sideload to your SNES Classic (you can add multiple ROMs at a time).

6. [Optional] Highlight all of the games you added and right-click and select Download box art for selected games or you can select each individual game, press Browse, and add your own custom box art. You can edit other information under the Game options section.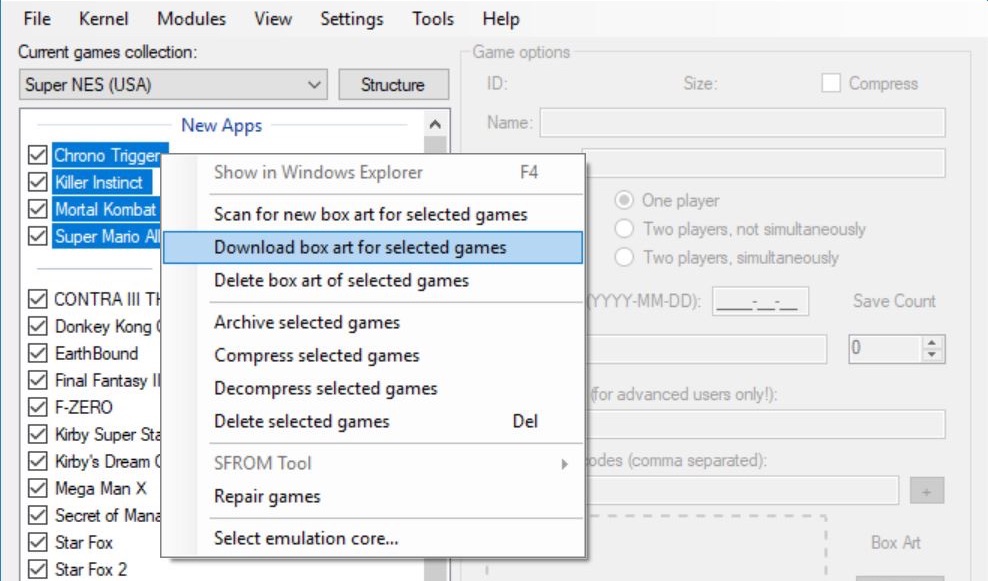 You can also change the structure of the game selection screen by going to Structure and selecting your option. I like all of my original and added games on the same page so I have disabled page/folders.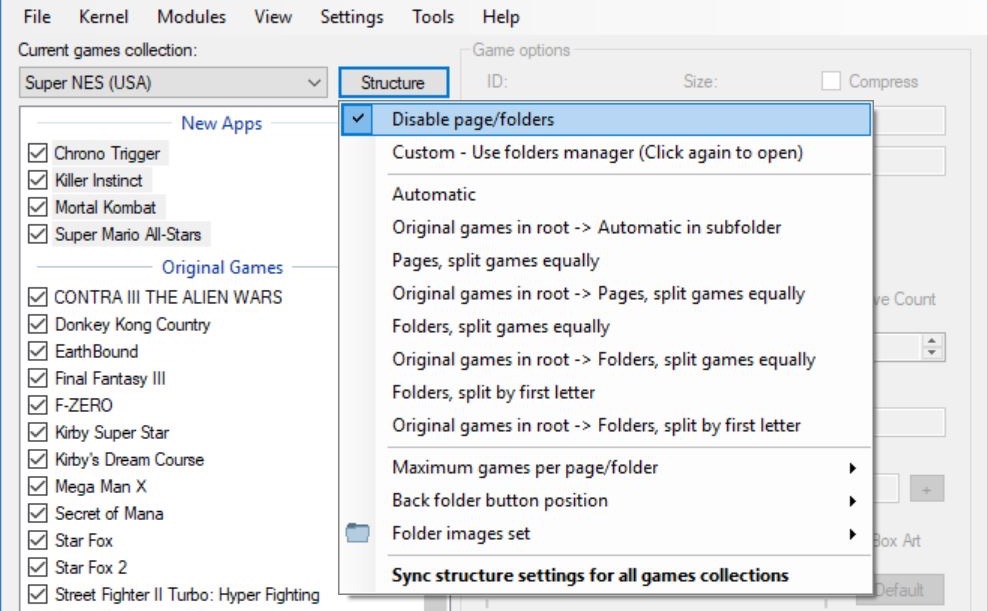 7. Now press Synchronize selected games with NES/SNES Mini.

It will now begin to upload the ROMs to the device. You will now be able to play the added games on your SNES Classic.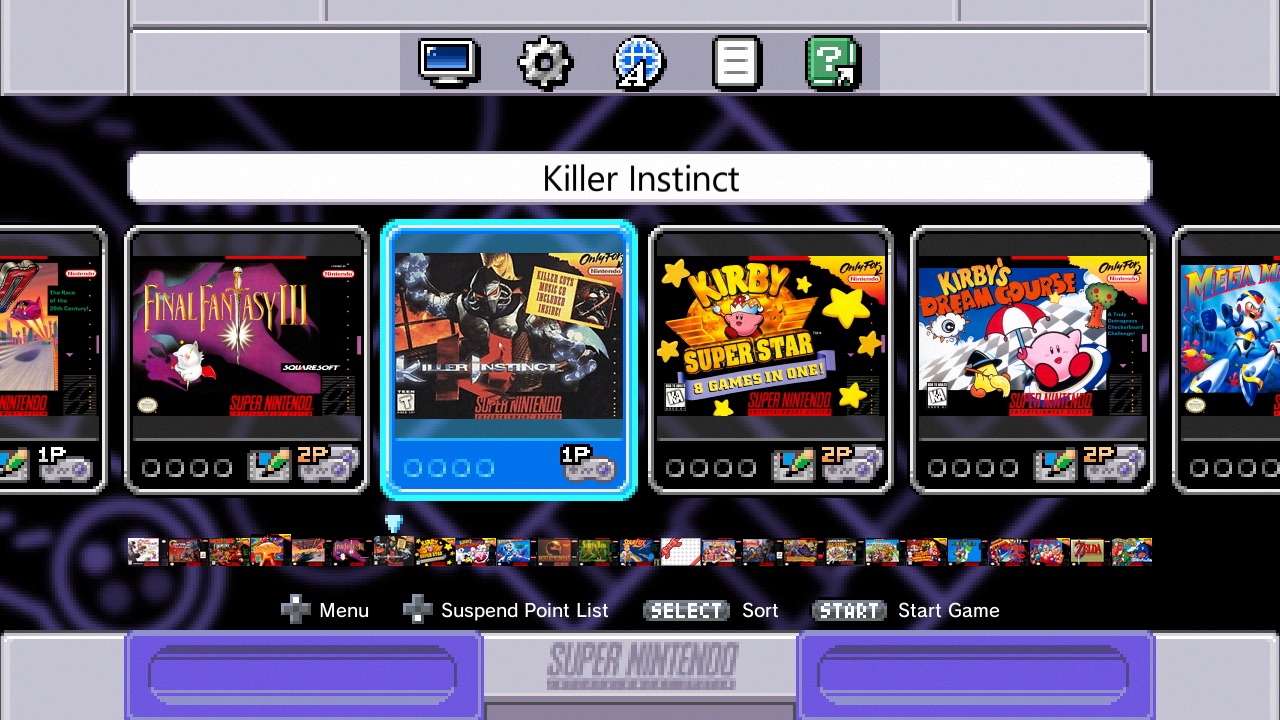 To add more games in the future, simply hit Add more games and then Synchronize selected games with NES/SNES Mini.
---
If you have any questions please let us know in the comments field.