Learn how to play Gameboy and Gameboy Advance games on your SNES Classic. This tutorial will guide you step by step through the entire process.
How-to Play GB & GBA Games on Your SNES Classic
(If you have already installed hakchi2 to your console, skip to step #7.)
1. Download and extract hakchi2 to your computer.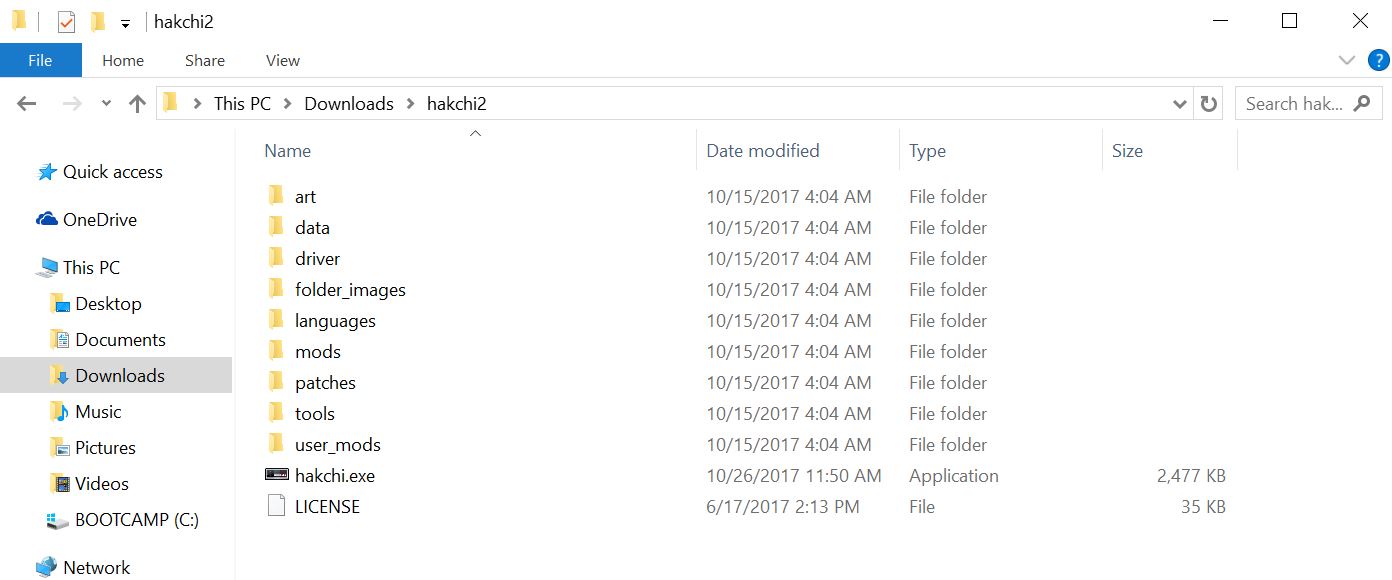 2. Open hakchi2.exe and select your console.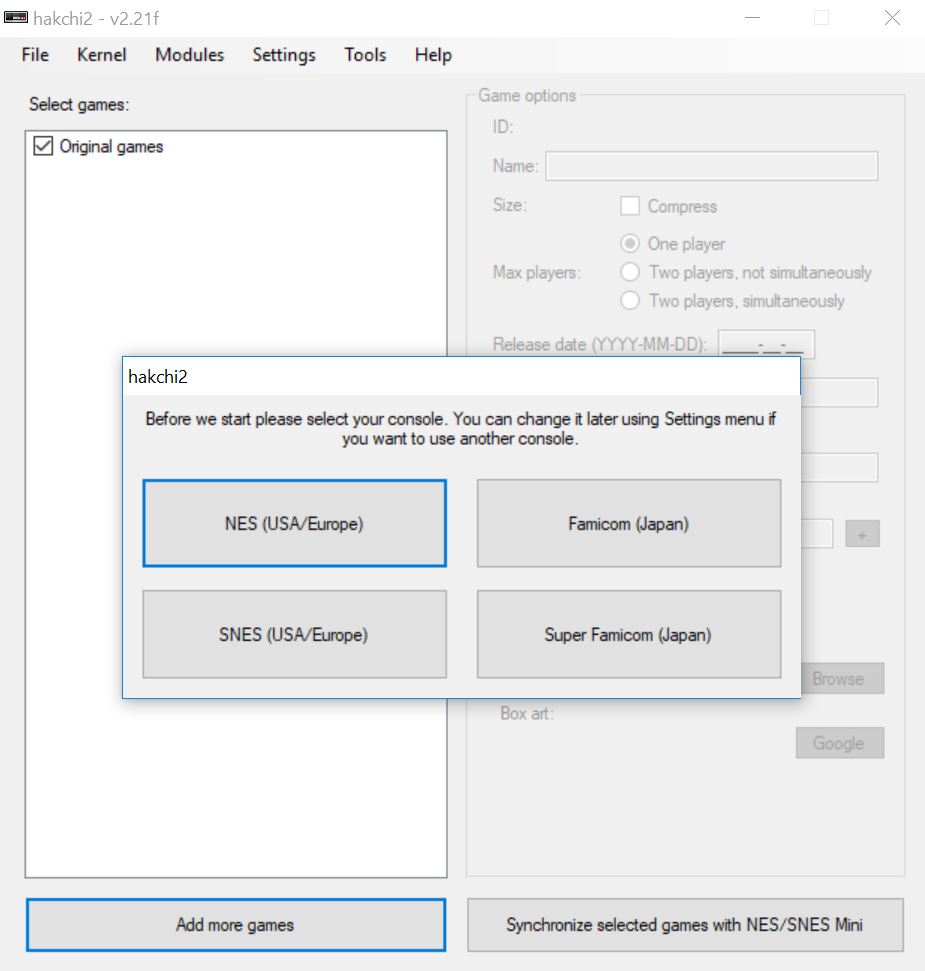 3. Go to Kernel > Dump Kernel.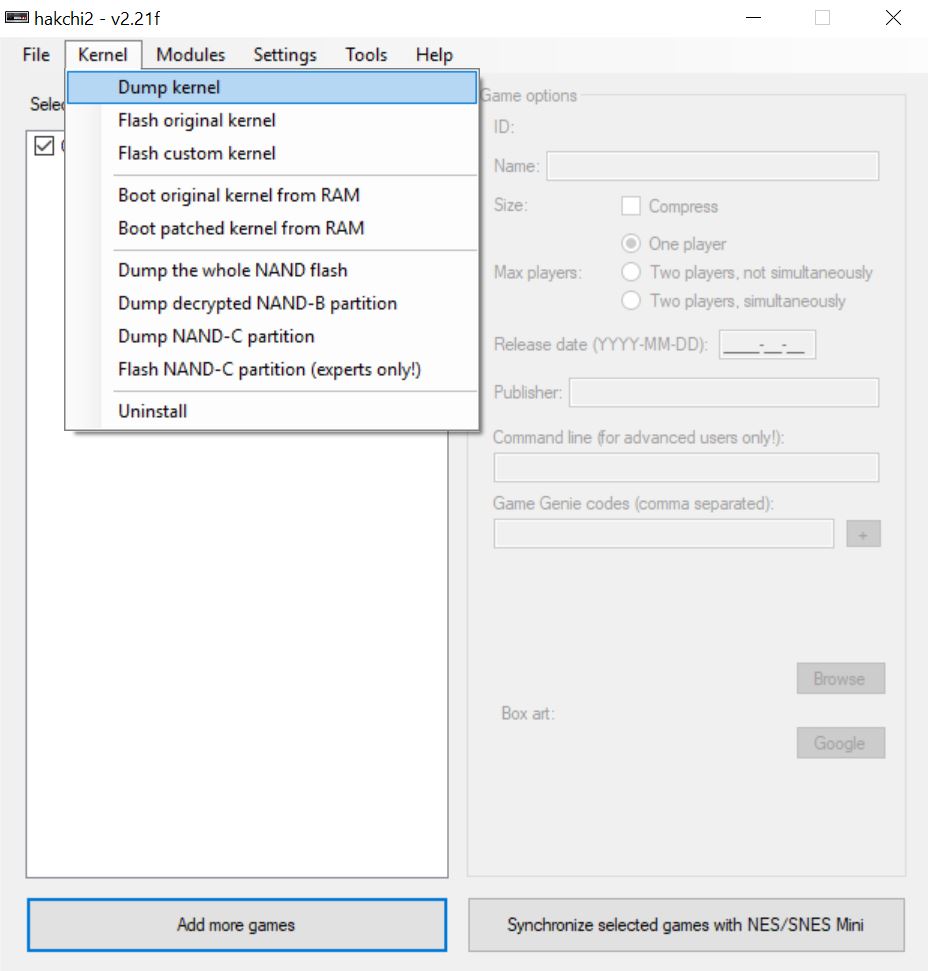 4. Follow the instructions on the screen and prepare your console (install drives if you have not done it yet).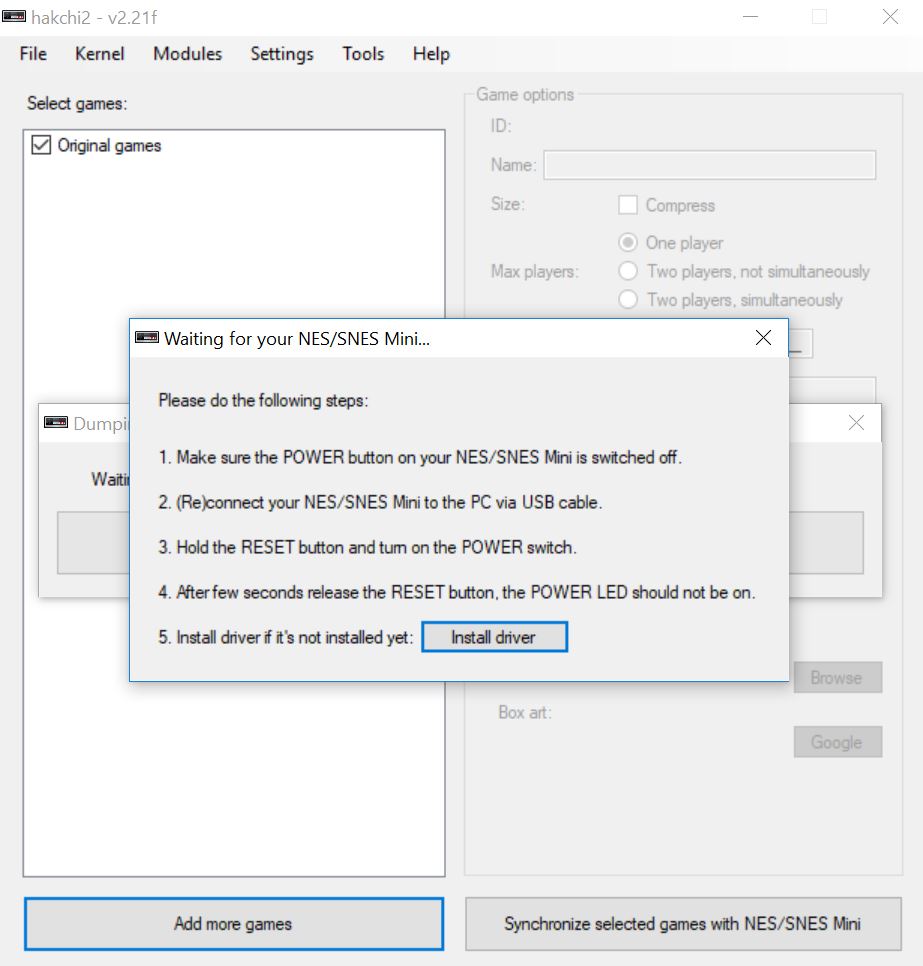 5. After the dump is complete, you should see a new folder titled "dump" in the hakchi folder. Inside this folder is a backup of your SNES Classic data in case anything goes wrong. We recommend you back up this folder and keep it safe.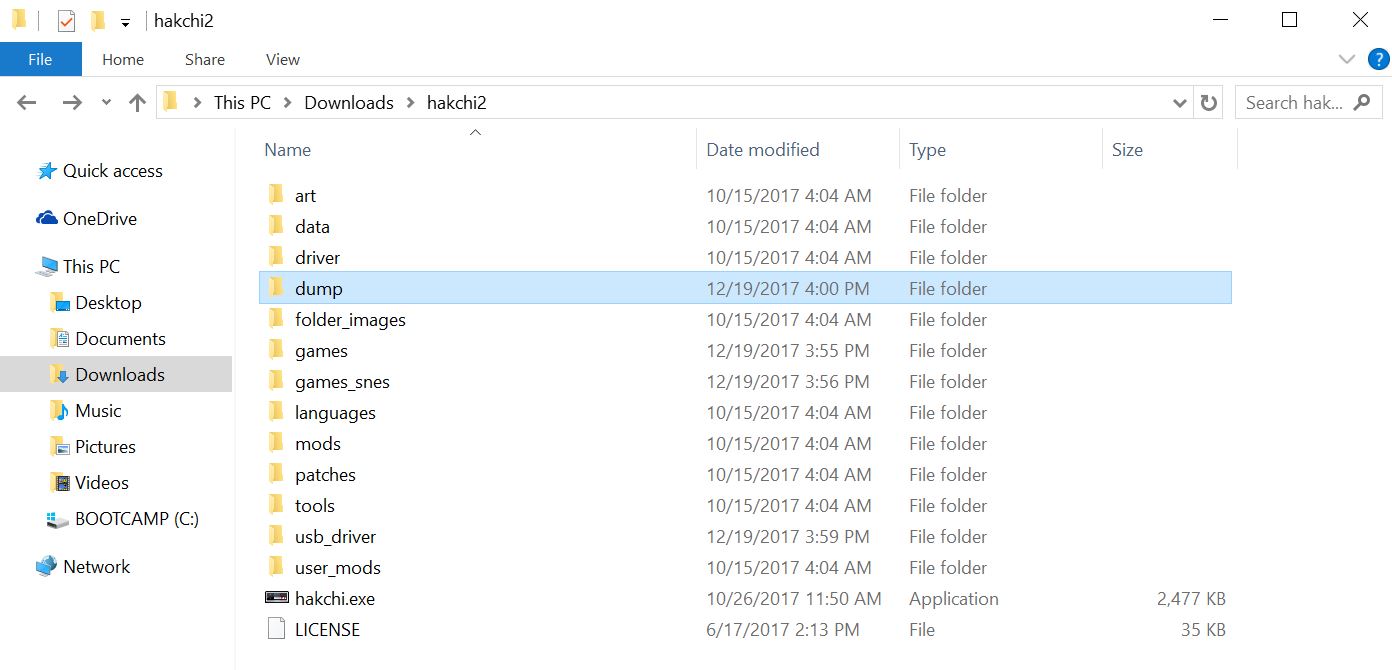 6. Go to Kernel > Flash custom kernel and hit Yes.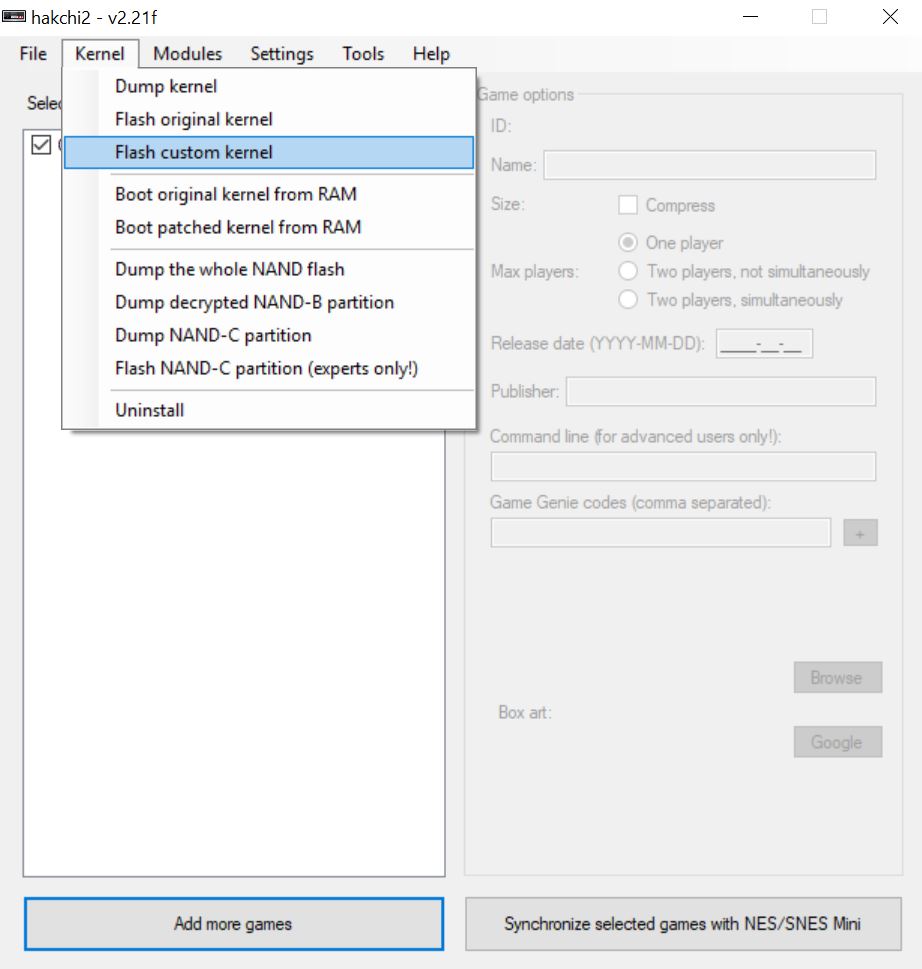 7. Download the RetroArch here (retroarch_with_cores.zip). You do not need to unzip it.
8. Drag and drop the retroarch .zip file into hakchi2.
9. Check gambatte, mgba, and retroarch and hit OK. (You can install other modules to play other consoles on your device. Simply highlight the module to read details of the mod.)
10. Follow the instructions on the screen and prepare your console (if your device is already on, turn it off, disconnect it, then reconnect it, and follow the instructions on the screen).
11. Now hit Add more games and add the ROMs files (you can add multiple at once and you do not need to unzip the ROM file). If prompted to patch a game, hit Yes.

12. [Optional] Highlight the games, right-click, and select Download box art for selected games OR you can manually select each game and add your own box art by hitting Browse in the bottom right corner.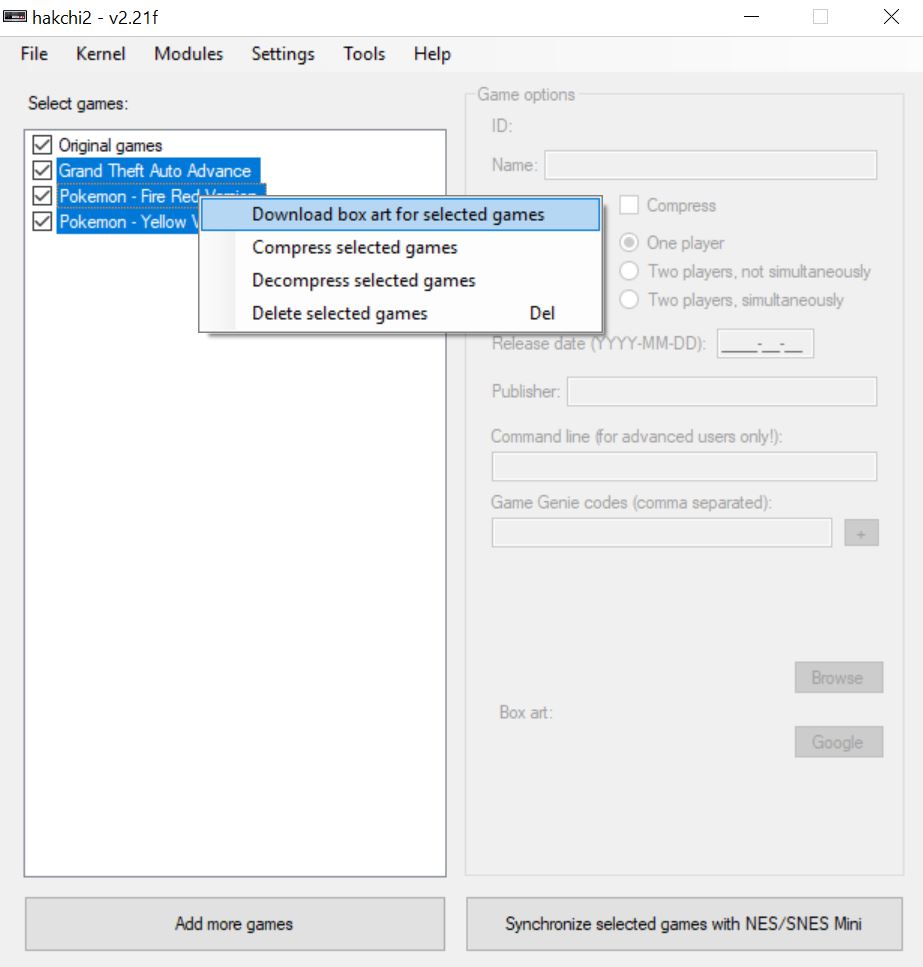 13. Hit Synchronize selected games with NES/SNES Mini.

14. After the process is complete, the games will be available on your SNES Classic Mini.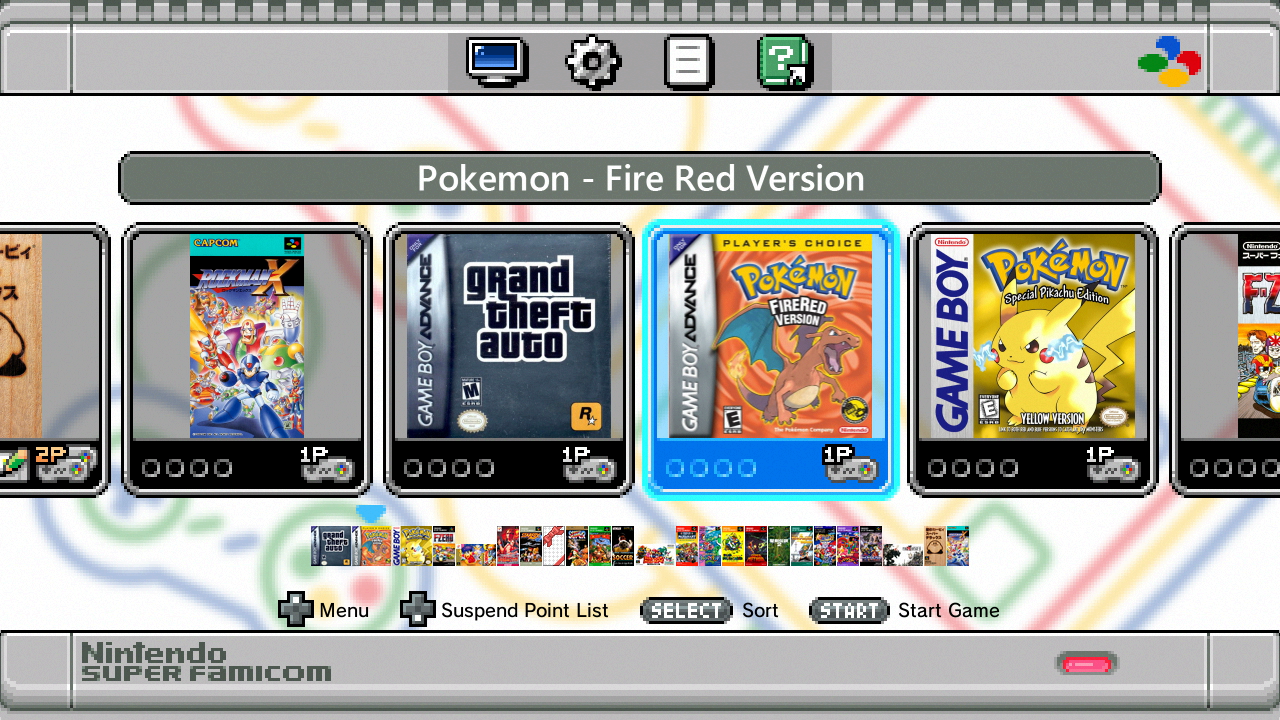 To activate Retroarch menu, press Start + Select.