You can now connect a USB flash drive or external hard drive to your SNES Classic and run games from your external drive. This is useful because many consoles like the Playstation 1, N64, MAME, or NeoGeo have large game files that can fill up the internal memory of the SNES Classic quickly. Now you can add all of the games you want and run them from an external USB drive. Follow our USB-Host tutorial to get started!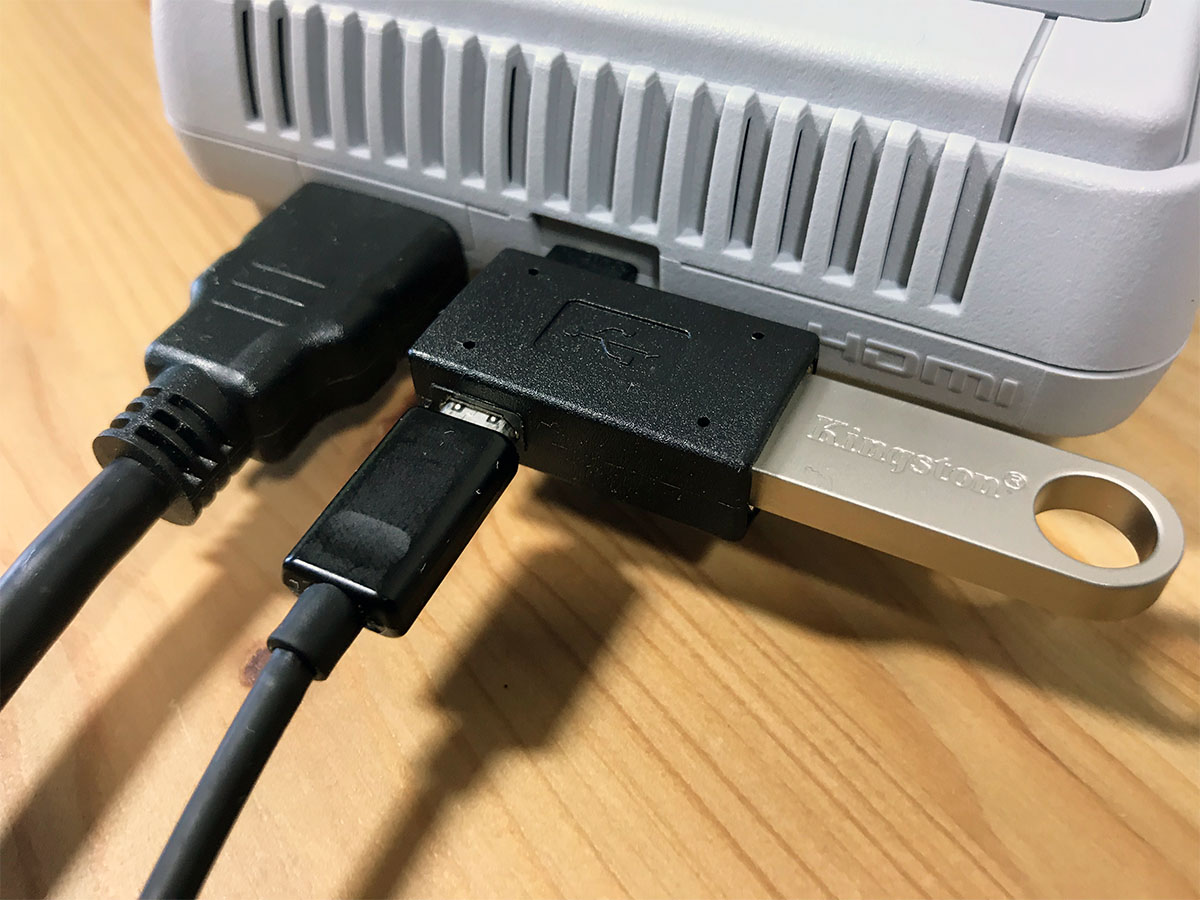 This is a new tutorial using the hakchi CE build which allows you to use hakchi2 with USB-Host. You can now add games through hakchi2 to your USB drive and install hmods from hakchi2 (if you don't know what all this means, don't worry). If you installed the USB-Host mod using our old tutorial, we recommend you update to this version because it's so much easier to use. Enabling the USB-Host mod has never been easier! Follow our detailed steps on how to set up your SNES Classic to use a USB drive, how to set up your USB, how to add games, and more.
What you will need...
Before we begin, you will need a USB OTG adapter to connect your USB drive and power source to your SNES Classic. You can purchase one on Amazon. Either of these will work:
This process is still very new and may not work correctly for you. Please back-up all of your files before you begin.
---
How-to Install Expandable Storage Mod to Your SNES Classic
We will be using hakchi2 CE build to install the USB-Host mod. Before we begin, follow these instructions first if the condition applies to you (otherwise skip to step 1):
If you already have hakchi2 or the USB-Host mod installed: 
Run hakchi2 and go to Kernel > Flash original kernel and hit Yes.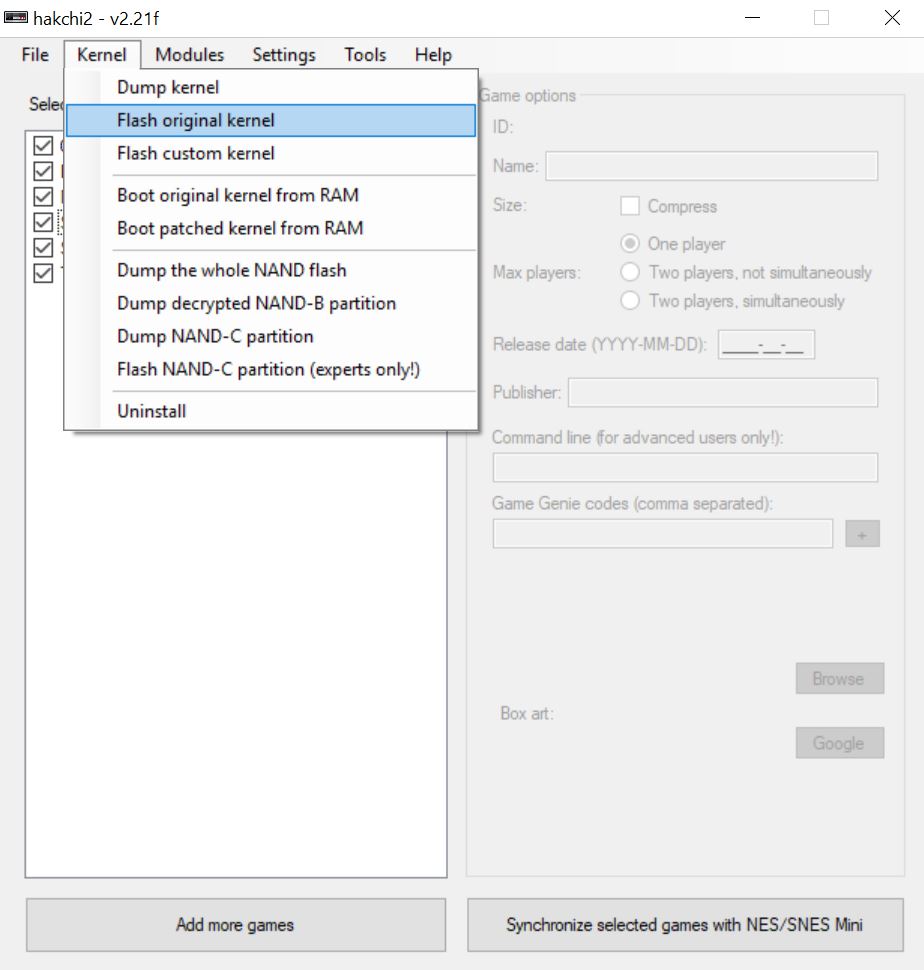 Follow the instructions on the screen.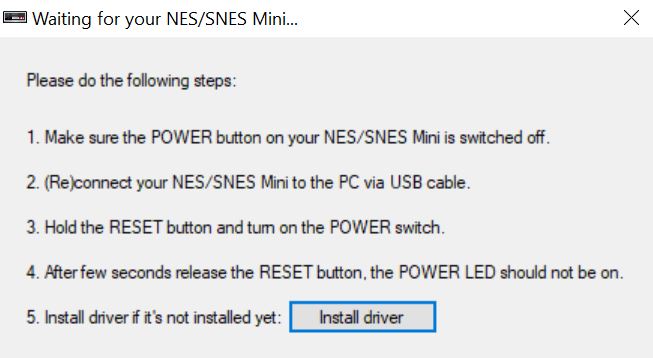 Then go to Kernel > Uninstall and hit Yes. (Don't worry this will not erase your save files)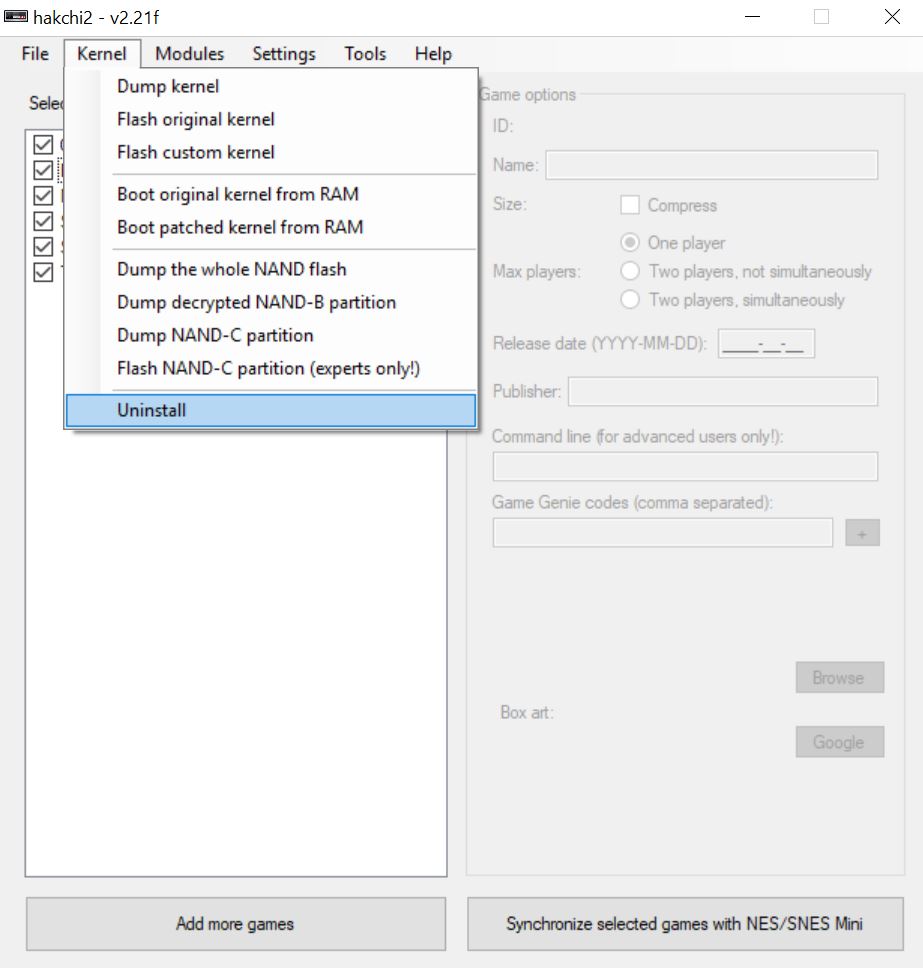 You can also copy the "config" and "games_snes" folder from your current hakchi folder to the new hakchi CE folder in step 1 if you want to transfer your games over to the new hakchi CE version.
Now let's get started.
1. Download and extract hakchi2 CE (hakchi2_CE_#.#.#.zip) and extract it to your computer.

2. Open the extracted hakchi folder, run hakchi.exe, and select your device.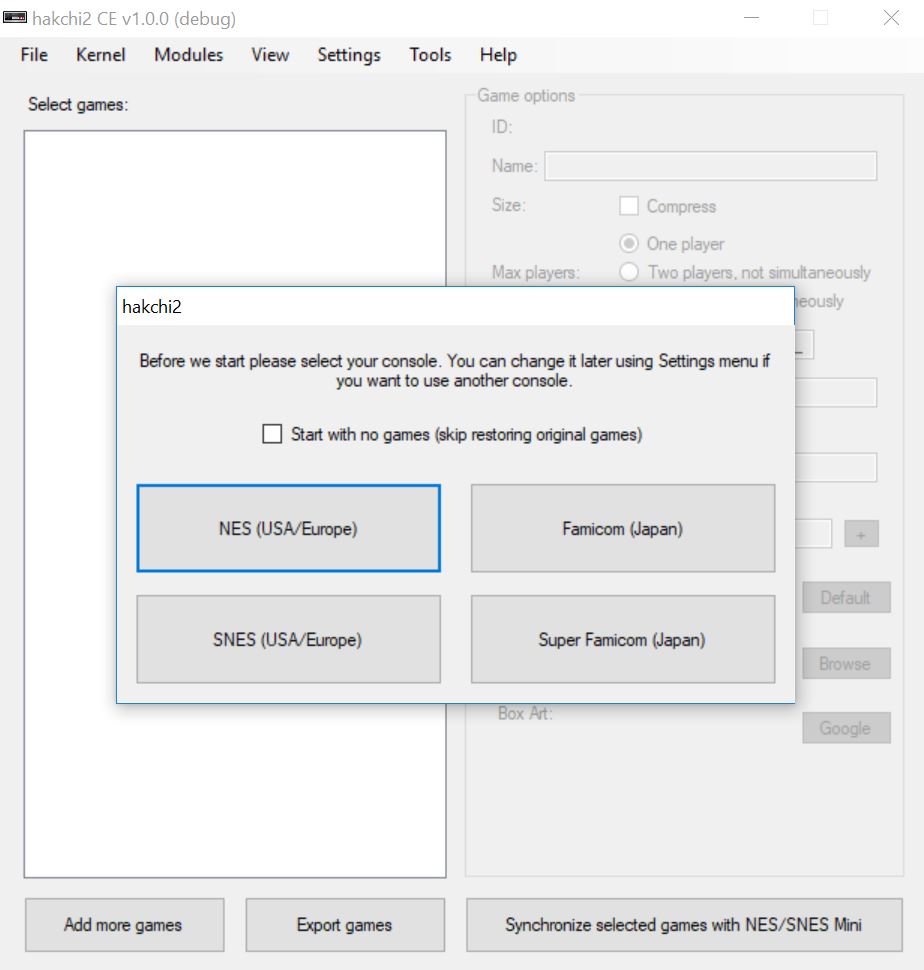 3. Go to Kernel > Dump kernel and hit Yes.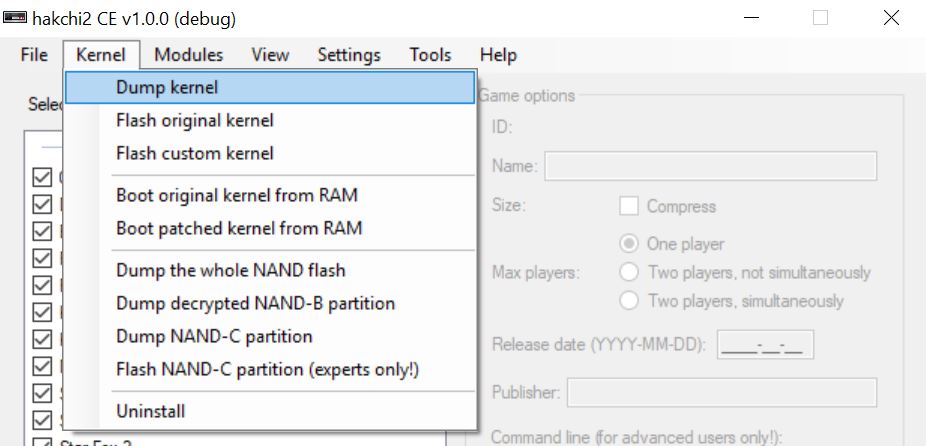 4. Follow the instructions on the screen - this is where you connect your console to your computer. You will need to Install driver if you haven't done so before.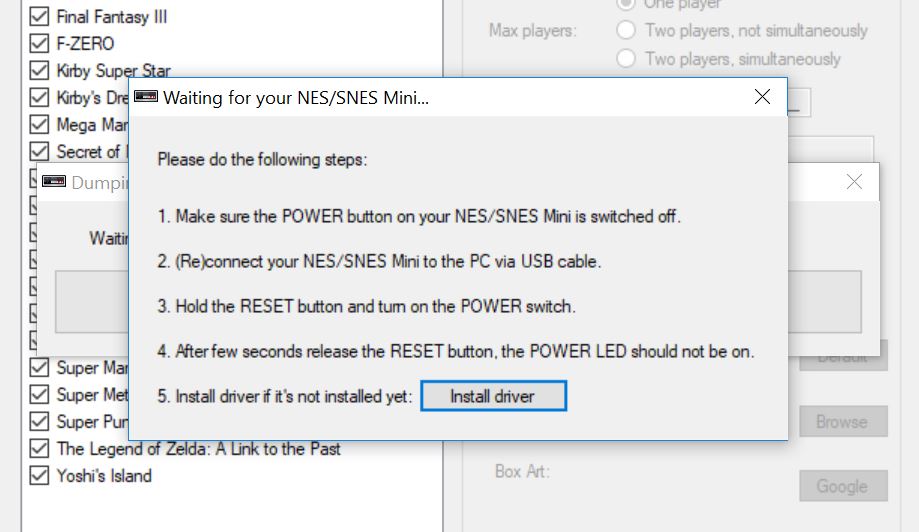 5. Go to Kernel > Flash custom kernel and hit Yes.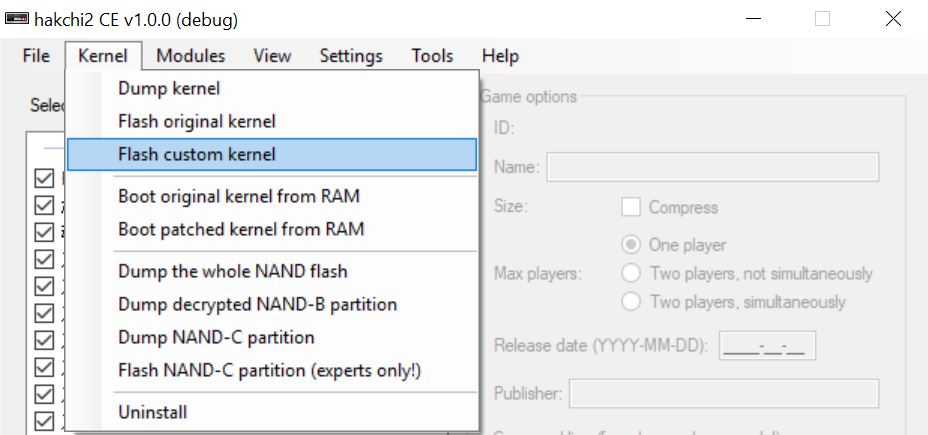 6. Once completed, you can test if it installed correctly. Connect your console to your TV (without the USB OTG) and turn it on - you should see a hakchi splash screen and then the normal screen with the original 21 games. If you do not get this, something went wrong and you should start all over.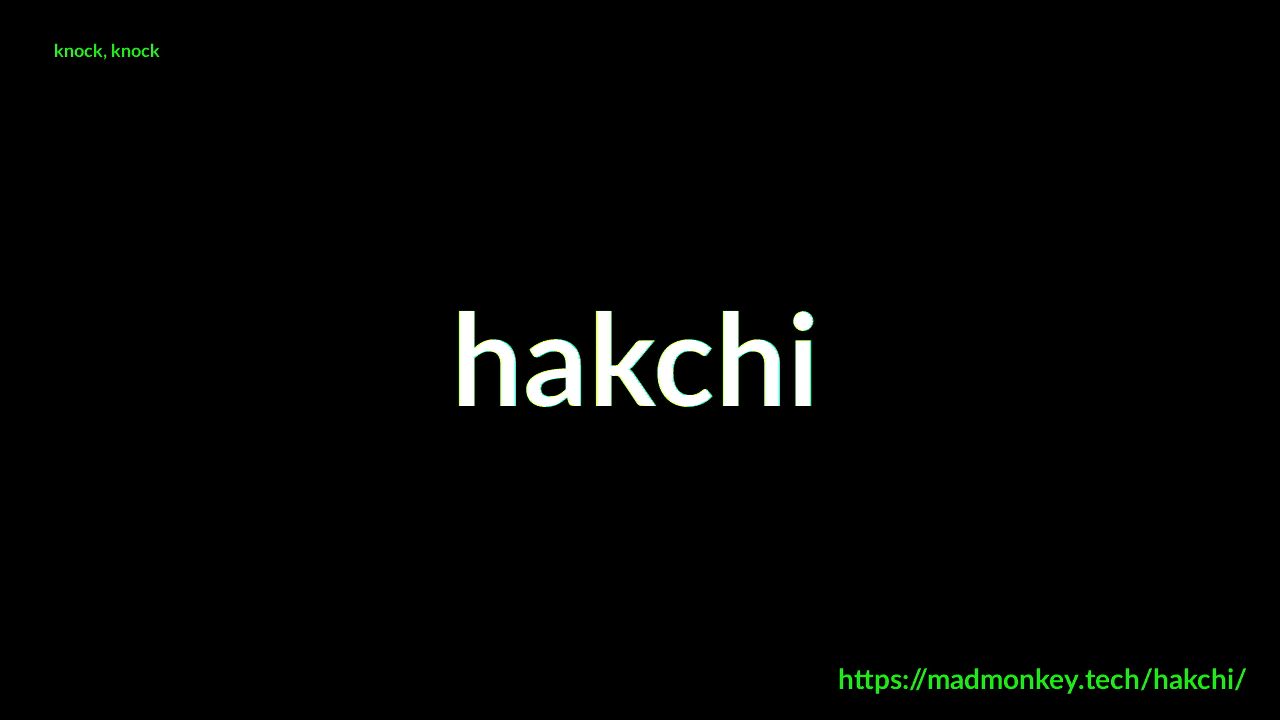 7. Connect your USB drive to the computer, locate the USB drive in the folder, right-click it, and hit Format...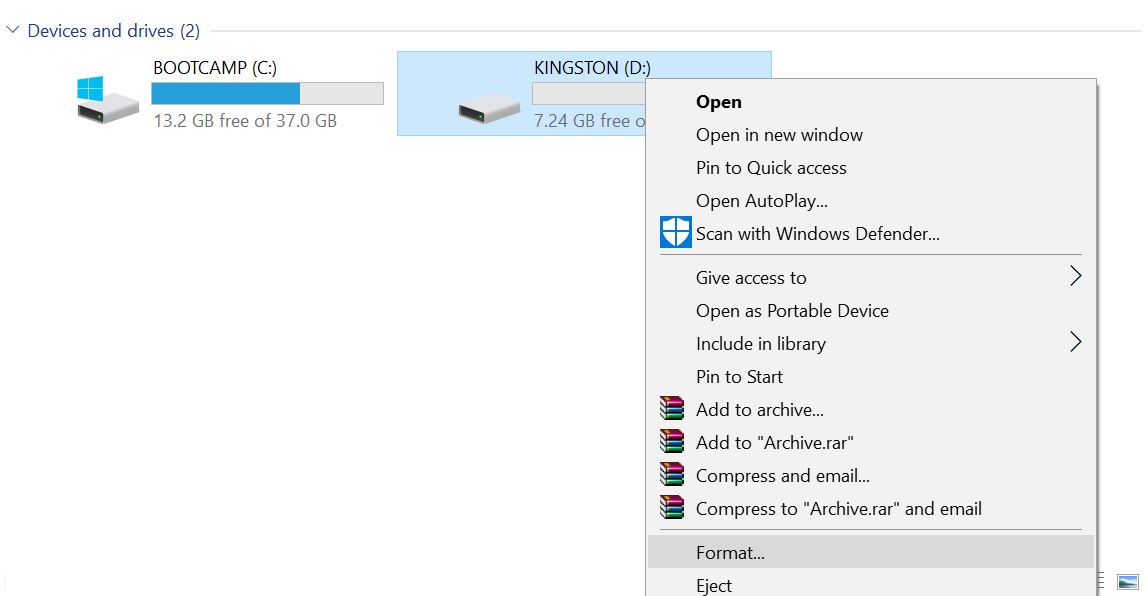 8. Make sure "NTFS" is selected for File system and hit Start then hit OK.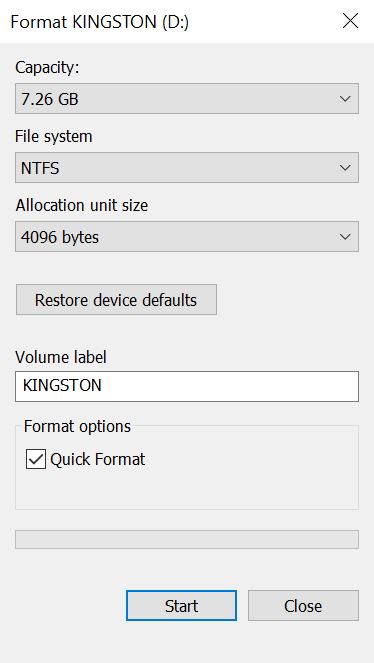 9. Open the drive and create a new folder called "hakchi".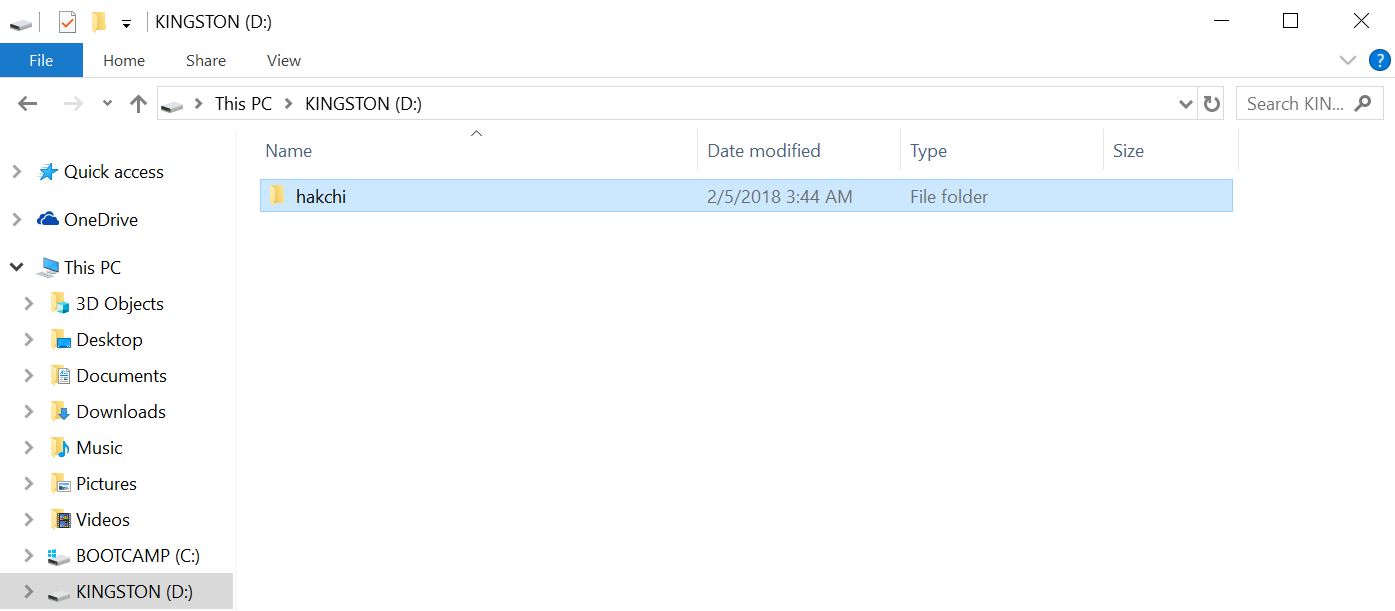 10. Open the "hakchi" folder and create a new folder called "games".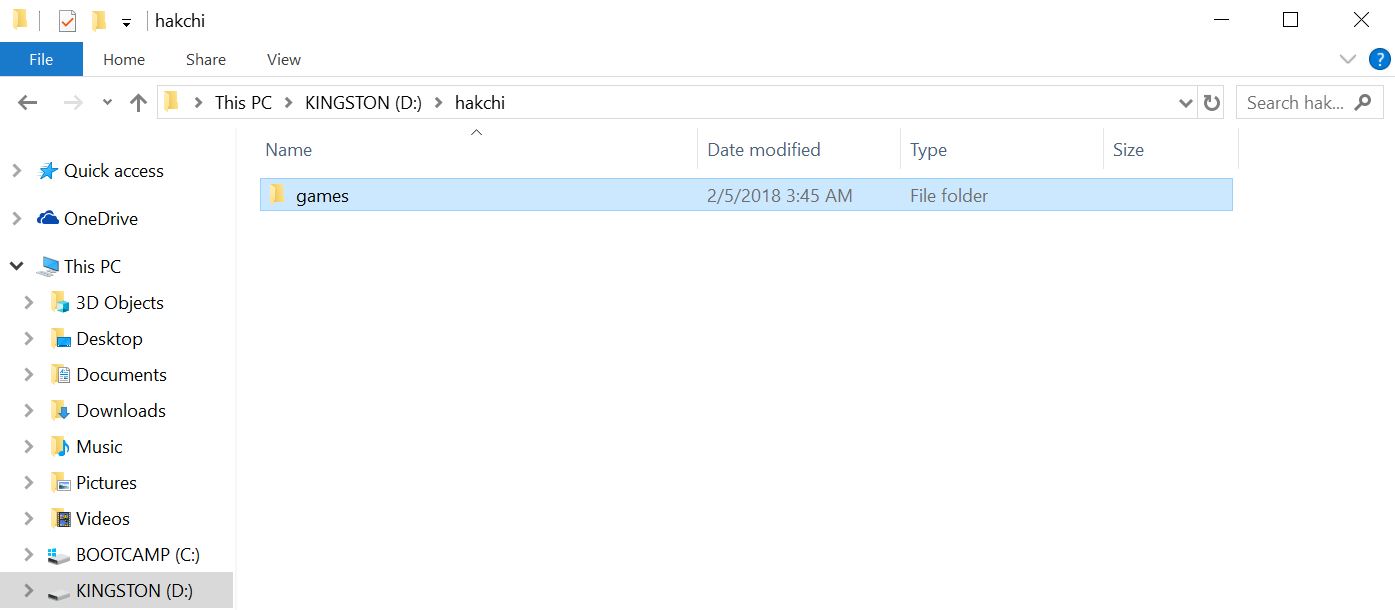 11. In hakchi2 CE, hit Add more games and add your ROMs.

12.*OPTIONAL* You can now add box arts, edit names, edit the command lines, change folder structures, install hmods, etc.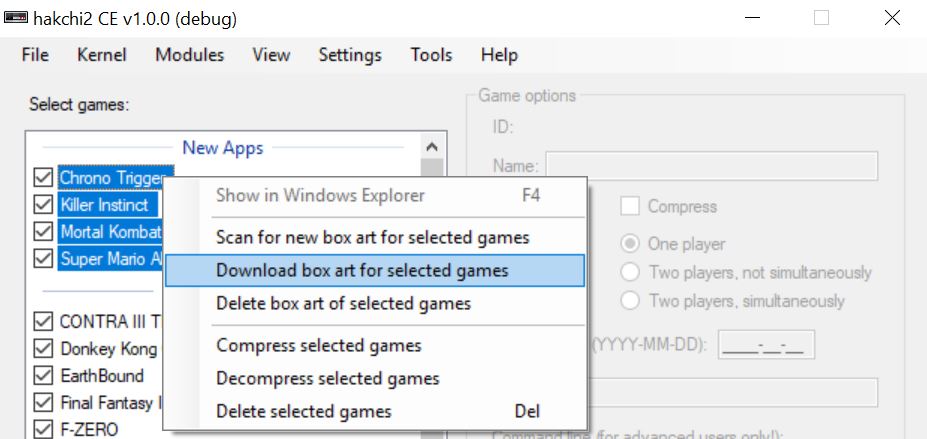 13. Hit Export games.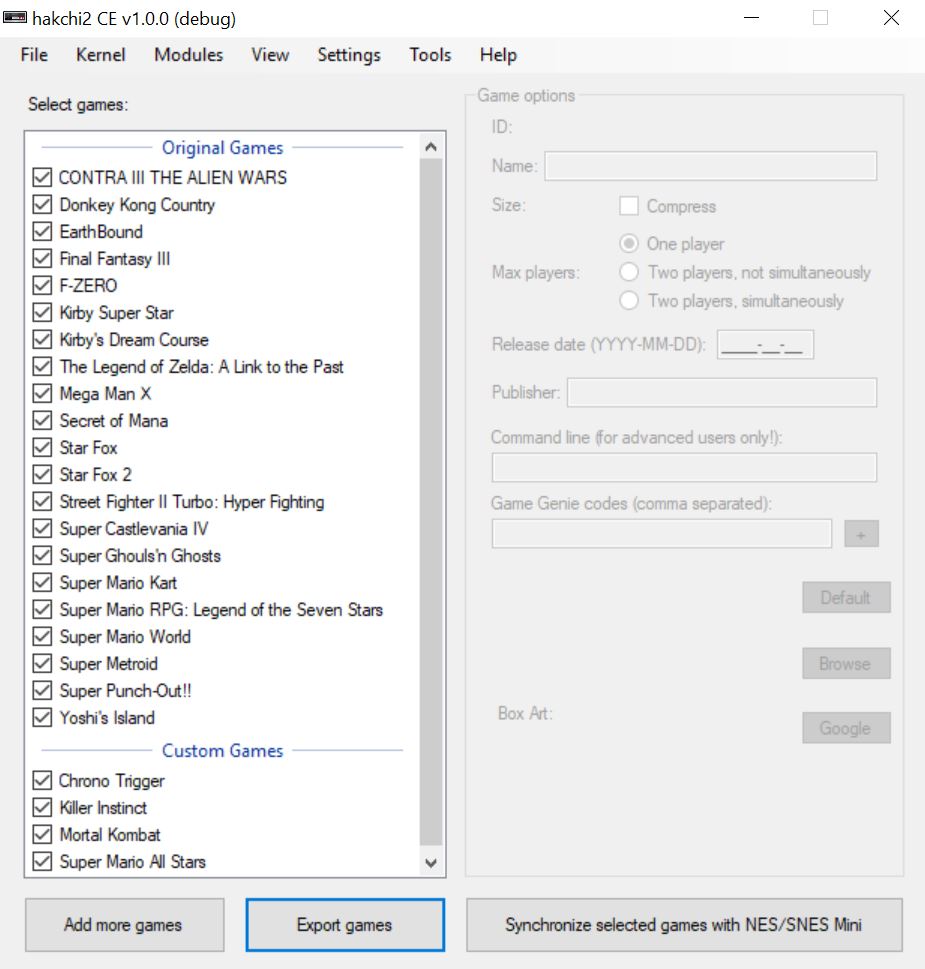 14. Select the "games" folder you created in step 10 on your USB drive and hit OK. It will export all of your games to your USB drive.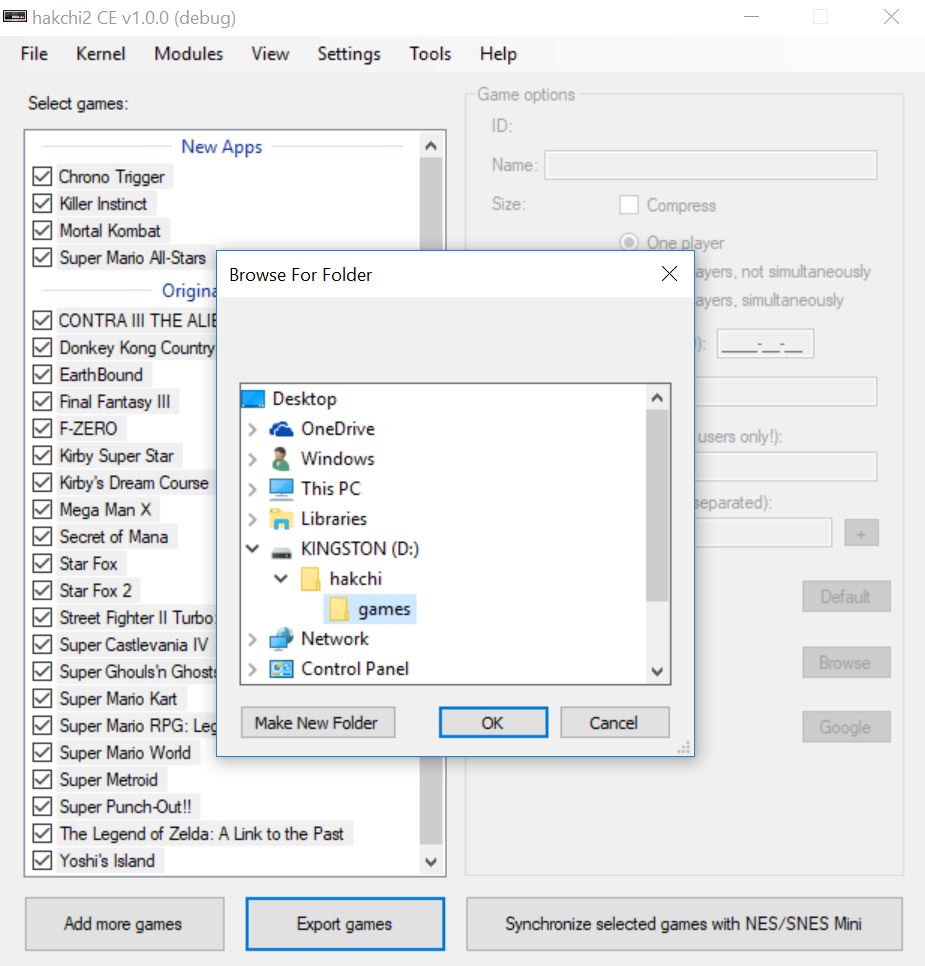 15. Okay, you can now test it out. Connect your USB OTG adapter to the micro-USB power port on the back of your console, then connect the power cable to the micro-USB port on the adapter, and connect the USB drive to the USB port on the adapter. Turn it on and you should now see all of the games from your USB drive on your SNES Classic.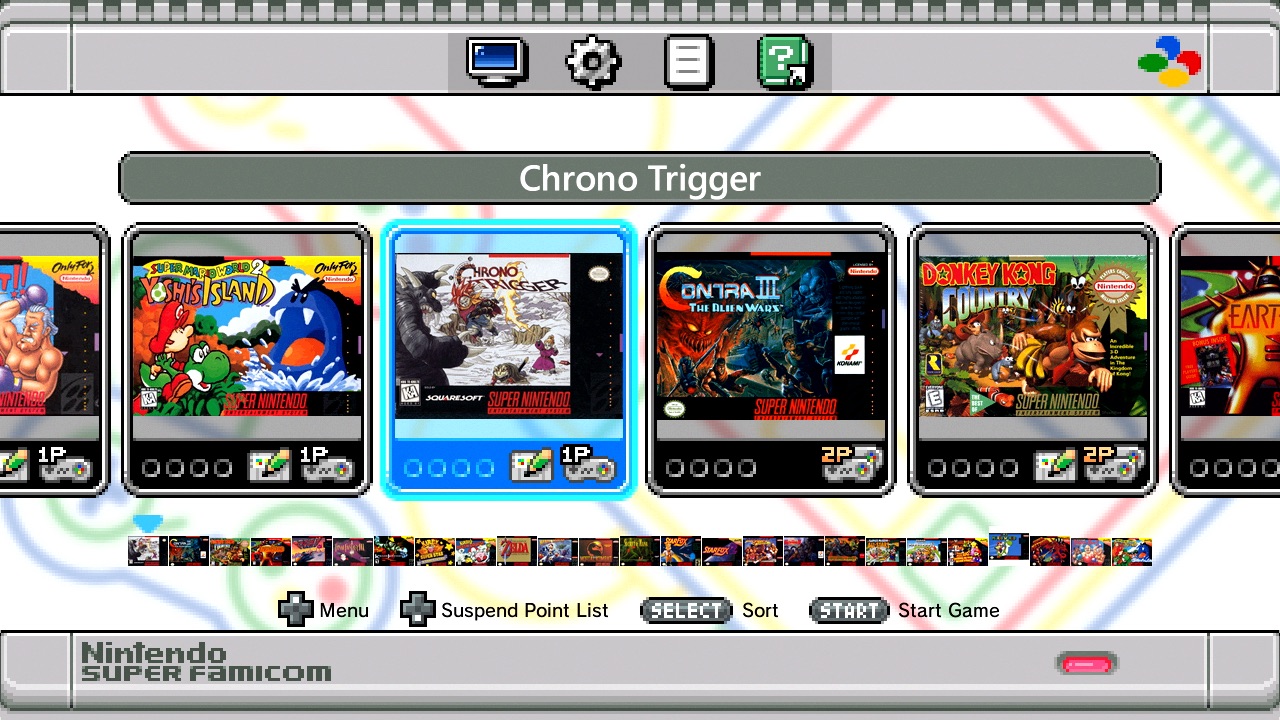 If you have any questions please leave it in the comments below.
---
Credits: /u/princess_daphie, /u/DanTheMan827, and /u/skogaby of Reddit