This tutorial will show you step-by-step how to uninstall and remove hakchi2 from your SNES Classic Mini and restore your console to factory settings.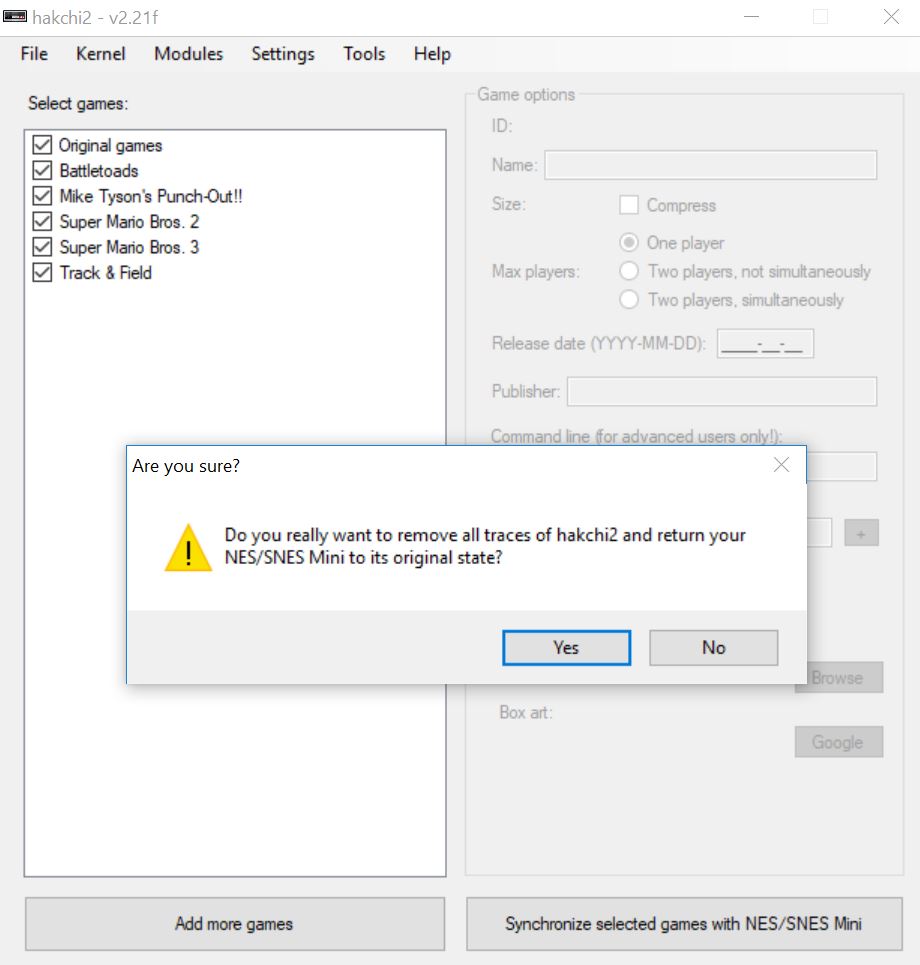 How-to Uninstall hakchi2
1. Launch hakchi2 and go to Kernel > Flash original kernel.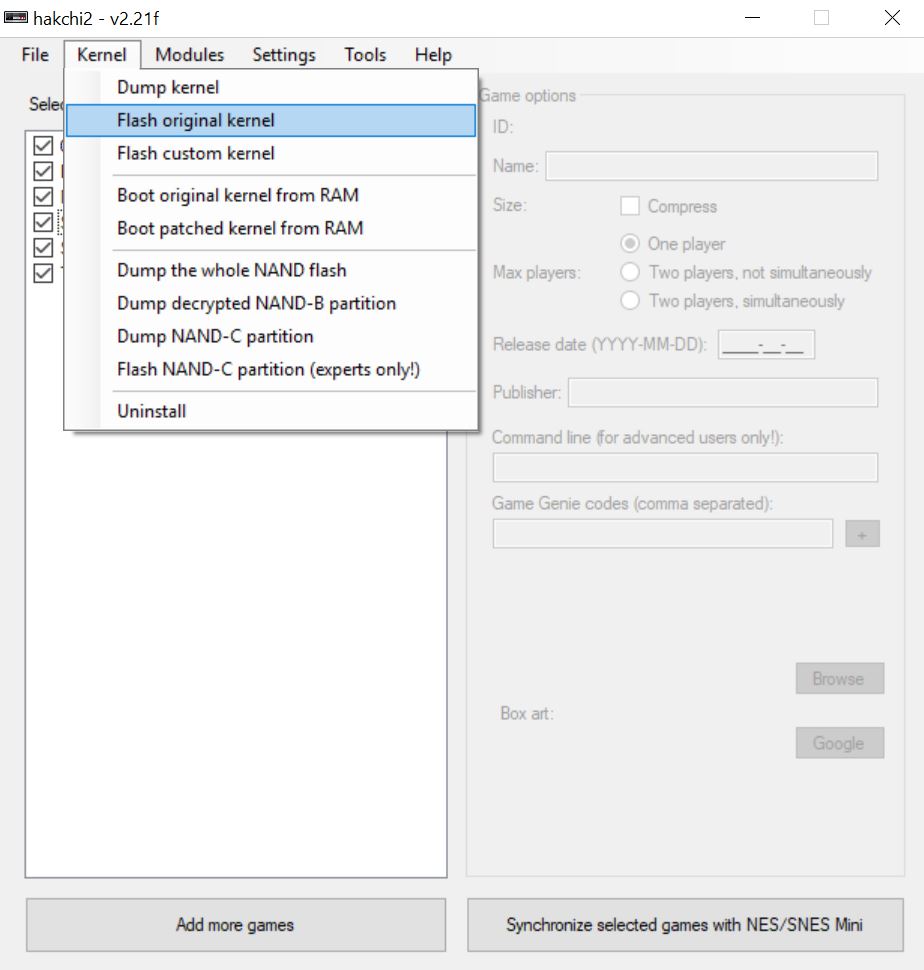 2. Follow the instructions on the screen and prepare your console.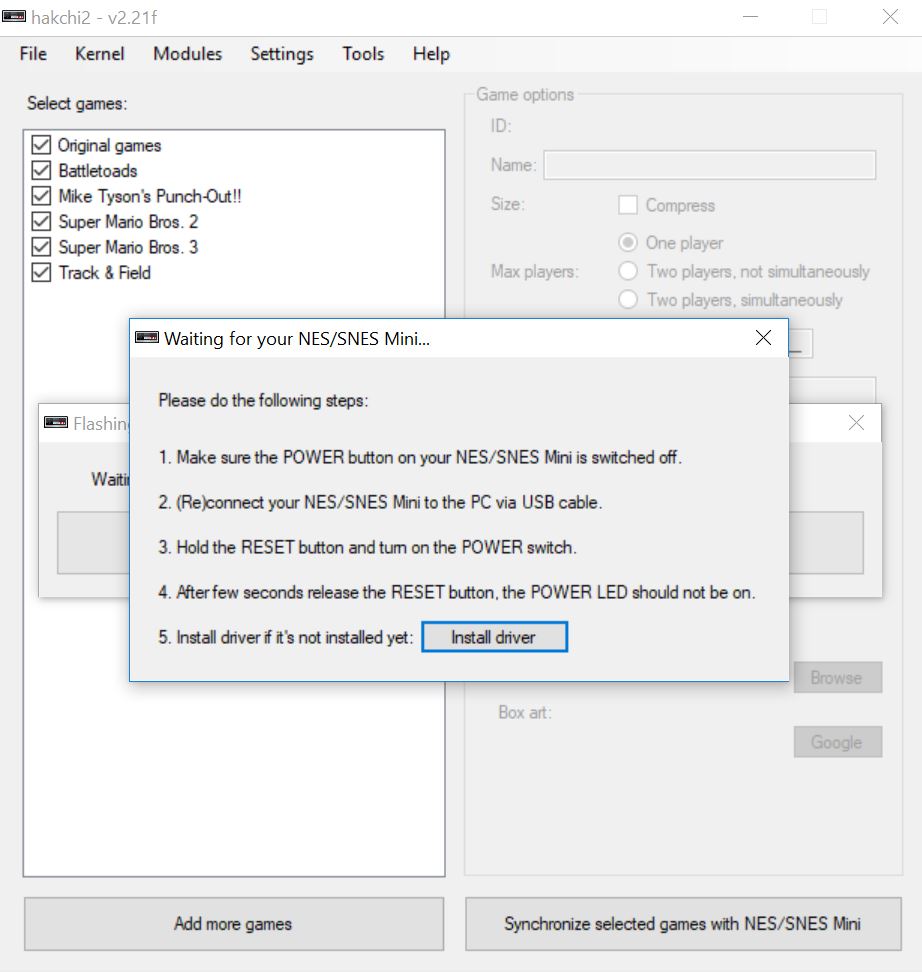 3. Once complete, go to Kernel > Uninstall and hit Yes.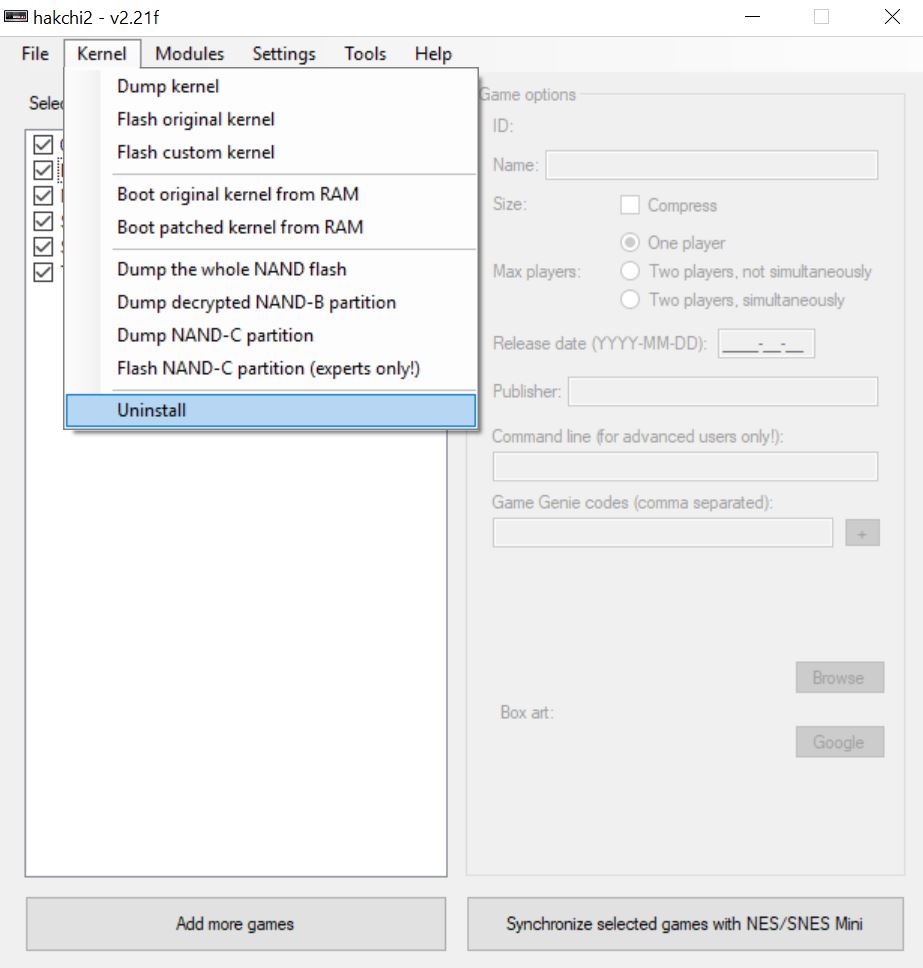 4. This will remove all hakchi2 and all games and modules installed through hakchi2 but not the game save files. If you want to remove all save files. Turn on your console, go to settings, and go to Reset to factory settings.