Learn how to change the language on the Super Famicom Mini (the Japan's version of the SNES Classic Mini) from Japanese to English.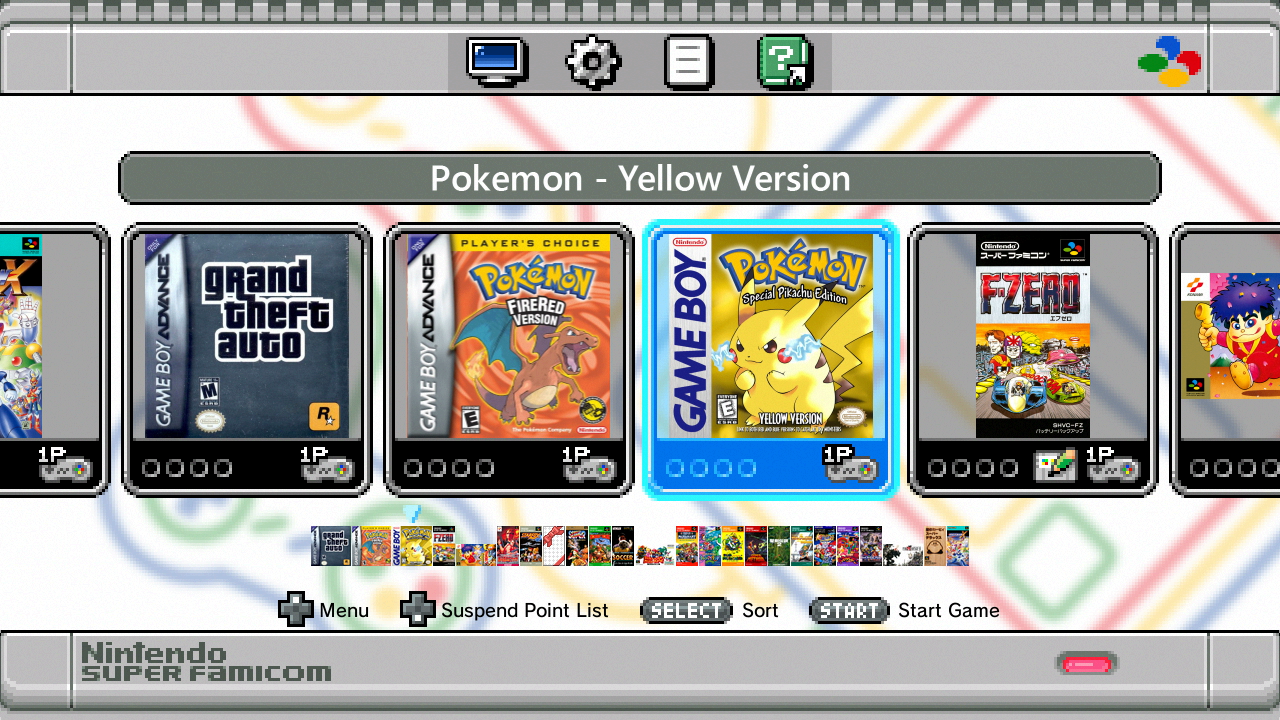 How-to Change the Language on the Super Famicom Mini to English
If you have already installed hakchi2 to your console, skip to step #7.
1. Download and extract hakchi2 CE to your computer.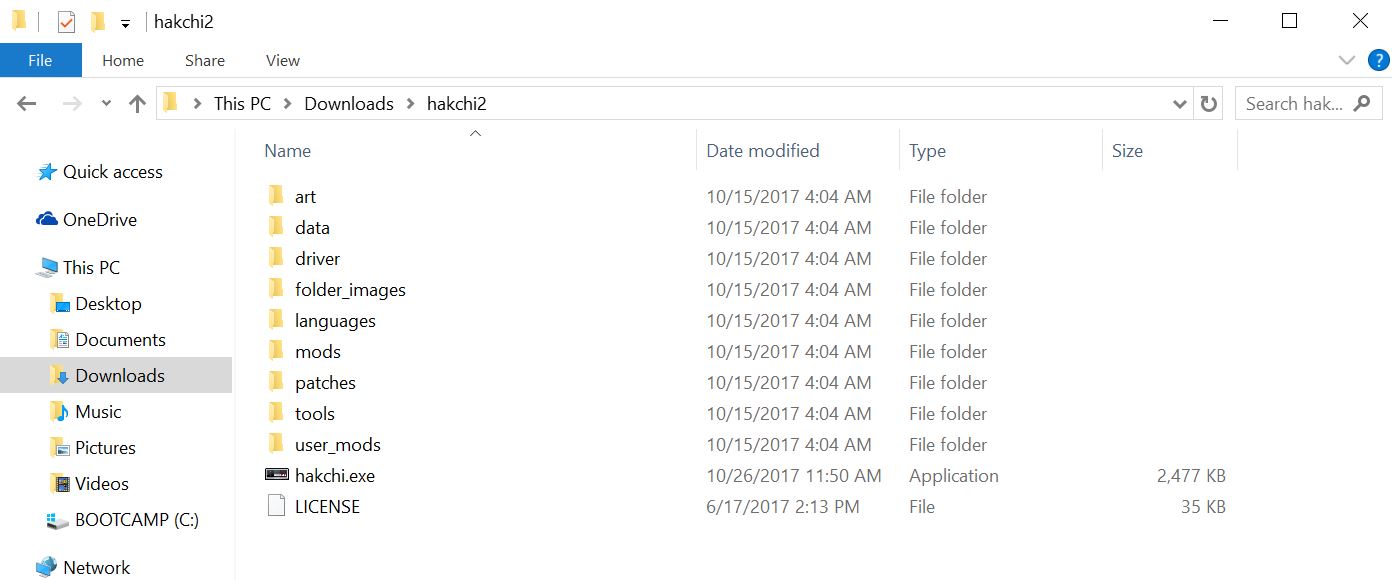 2. Open hakchi2.exe and select your console.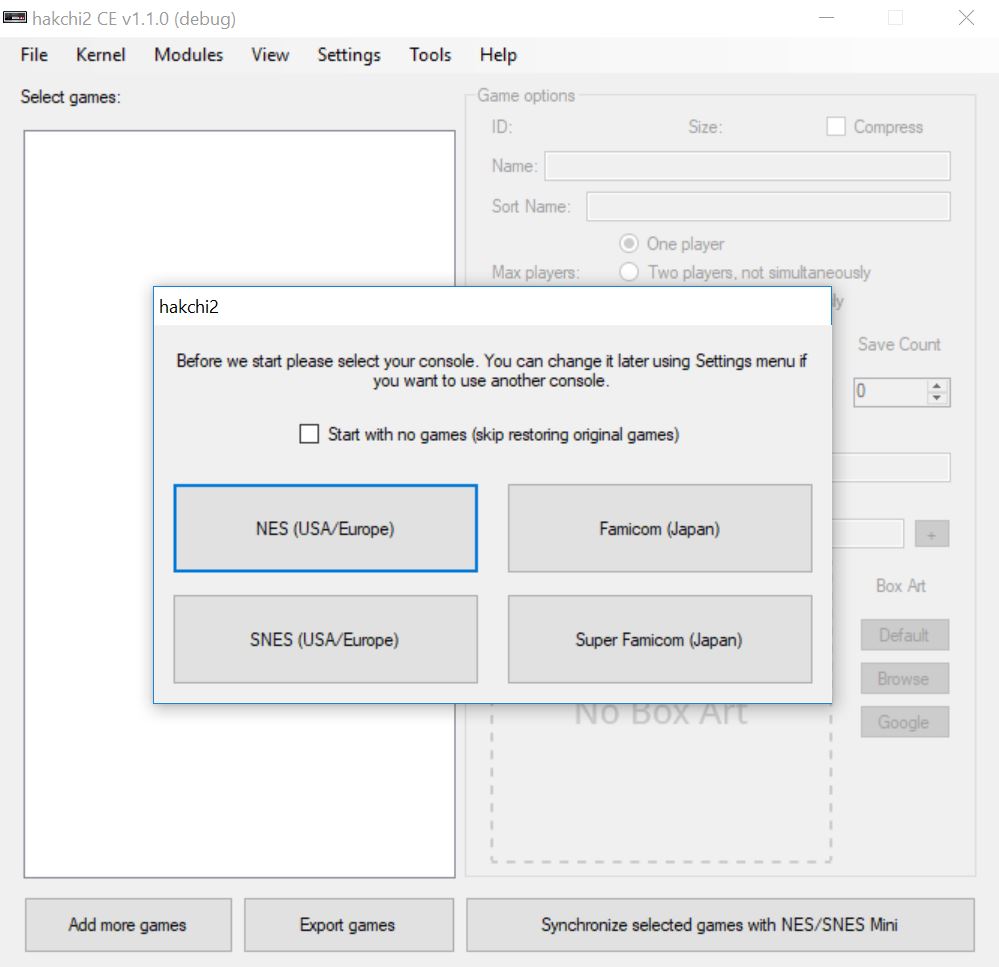 3. Go to Kernel > Dump Kernel.

4. Follow the instructions on the screen and prepare your console (install driver if this is your first time).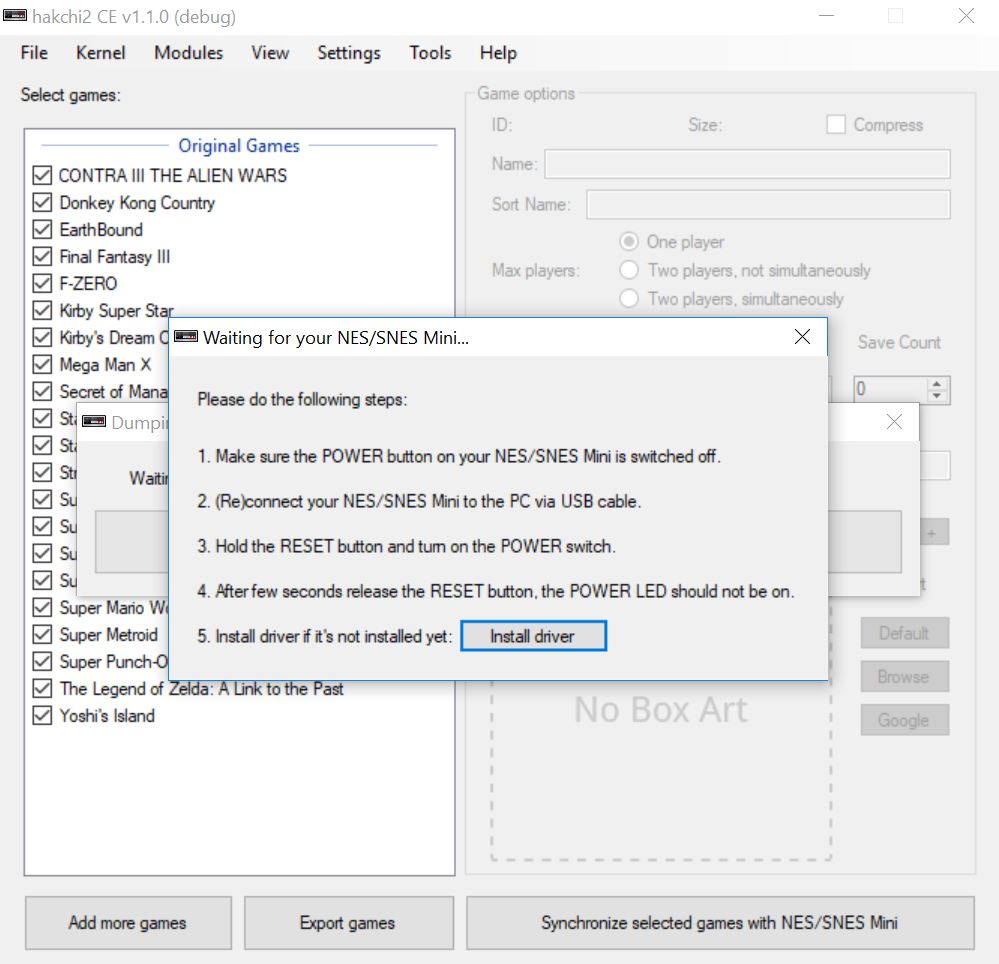 5. After the dump is complete, you should see a new folder titled "dump" in the hakchi folder. Inside this folder is a backup of your SNES Classic data in case anything goes wrong. We recommend you back up this folder and keep it safe.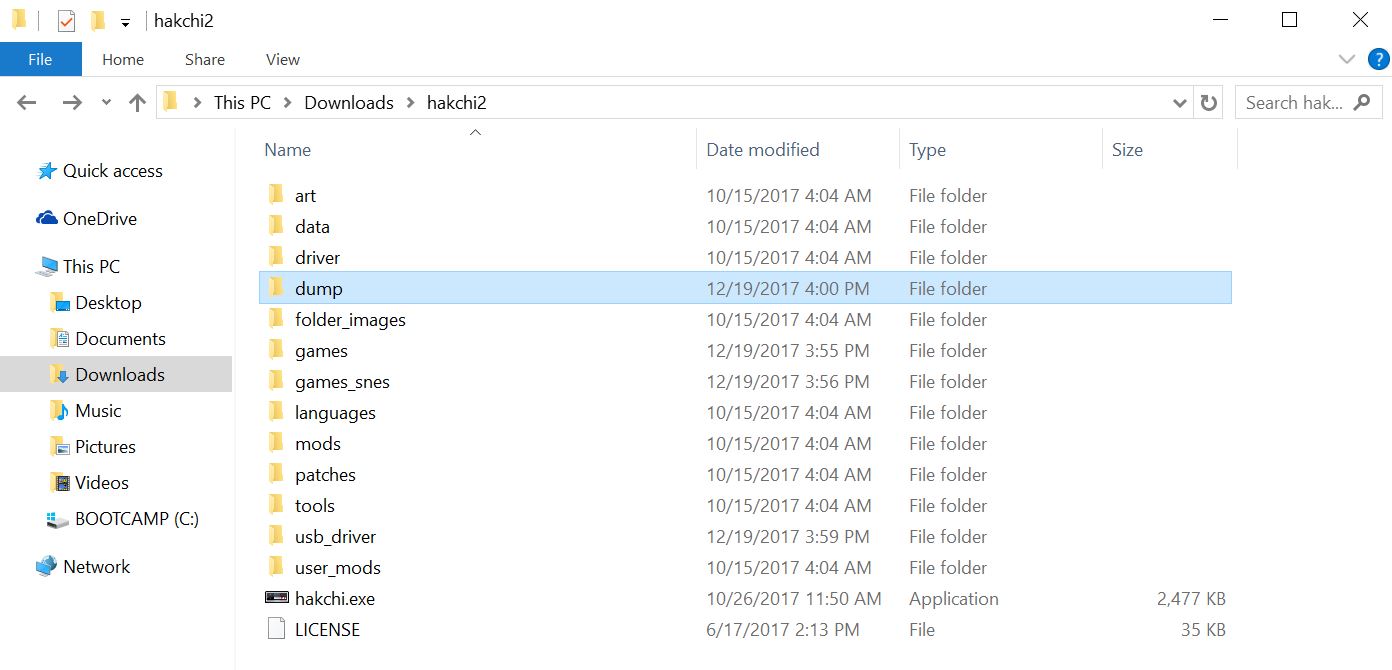 6. Go to Kernel > Flash custom kernel and hit Yes.

7. Download the english mod and put the file into the user_mods folder inside the hakchi2 folder.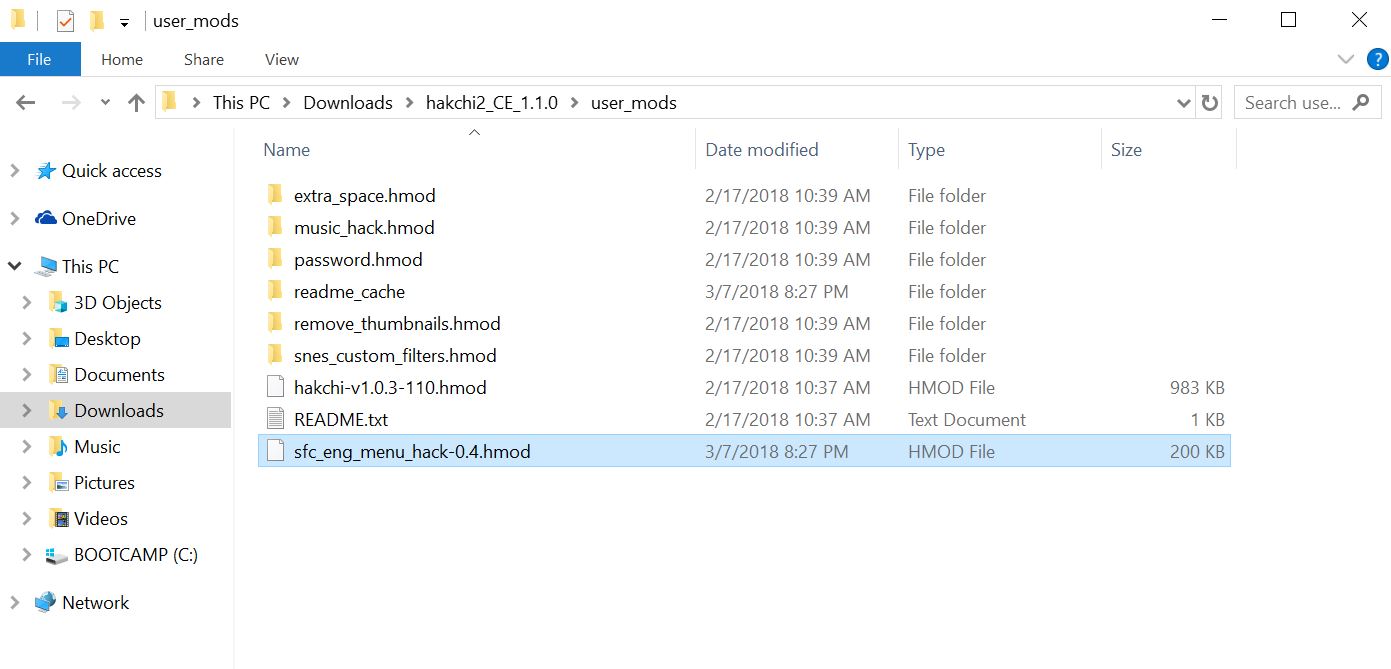 8. Go to Modules > Install extra modules.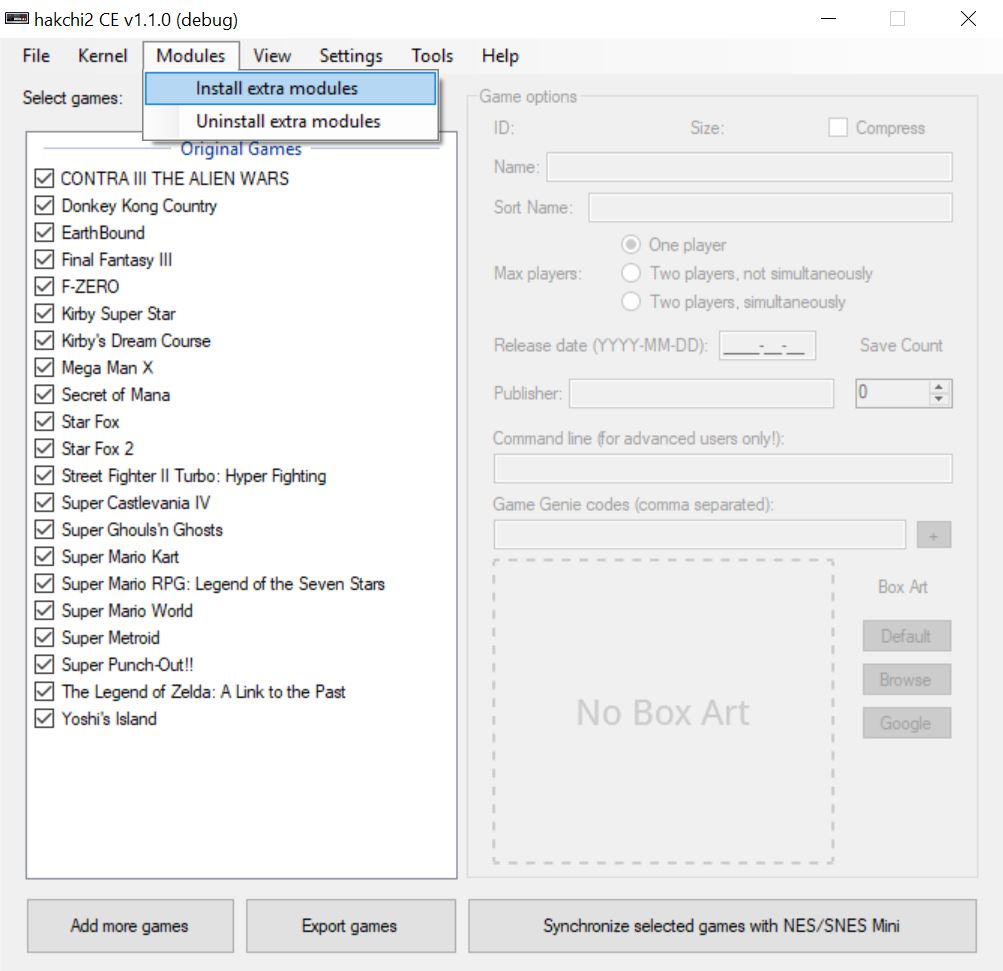 9. Select sfc_eng_menu_hack-0.4 and hit OK.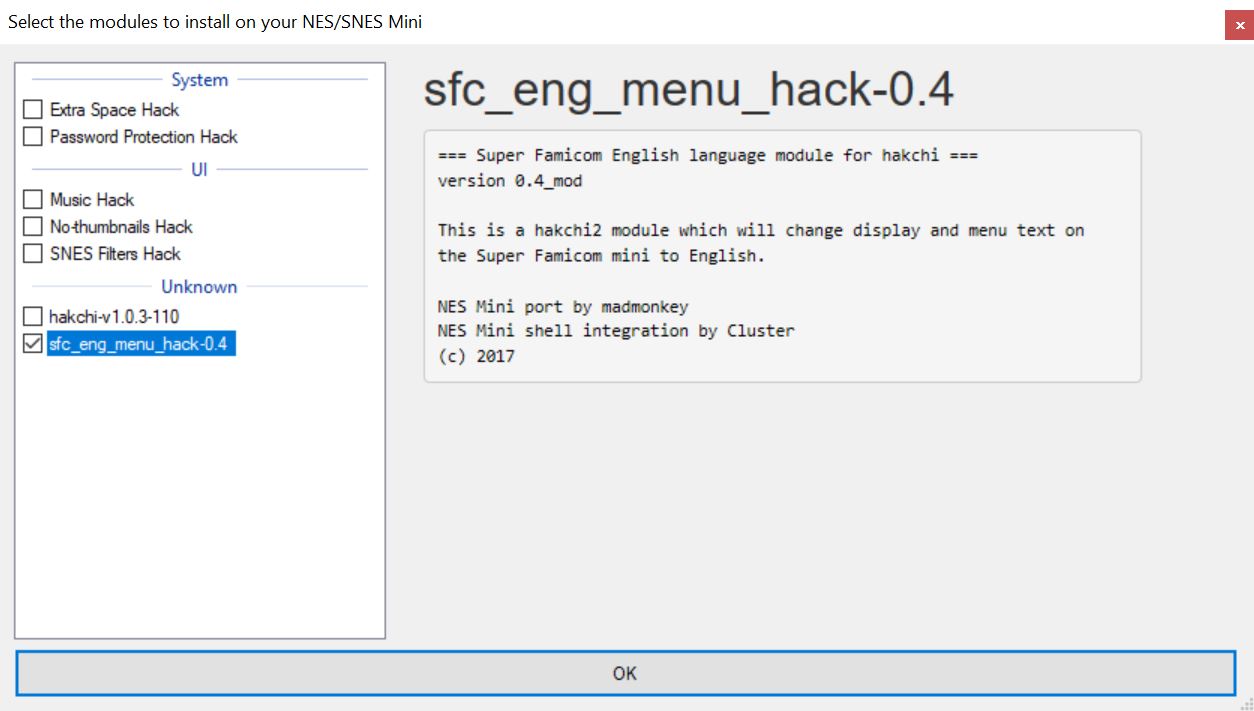 It will begin to install the module. Your Super Famicom Mini will now be in English.